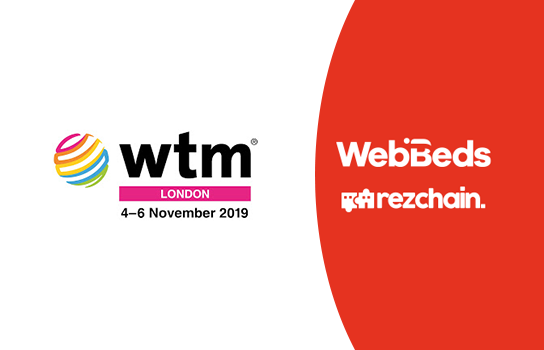 WebBeds unveiled new technology, Rezchain, at the World Travel Market (WTM) that enables users to eliminate costly discrepancies that occur in up to 5% of hotel booking transactions.
The technology, pioneered in collaboration with Microsoft, makes use of blockchain, which also underpins crypto currencies. Rezchain is the first application of blockchain to verifying hotel reservations.
Having built Rezchain, Webjet's B2B accommodation wholesaling division, WebBeds has been trialing it with all of its brands successfully for several months. It is now being made available to any business in the travel industry that transacts over the internet via an XML interface. After an introductory 30-day free trial, the cost of using it will be just a few cents per transaction.
John Guscic, Managing Director, Webjet, said: "Settlement between hotel suppliers and travel partners can be a complex, time consuming and ultimately costly process. With multiple IT systems speaking different languages, mistakes are probable, and the default position is often to write off debts when the situation is not clear. For years, the industry considered it a cost of doing business. But, with Rezchain, it doesn't have to be that way any longer."
Read the full Press Release, click here.
For more information about this story, please contact news@webbeds.com