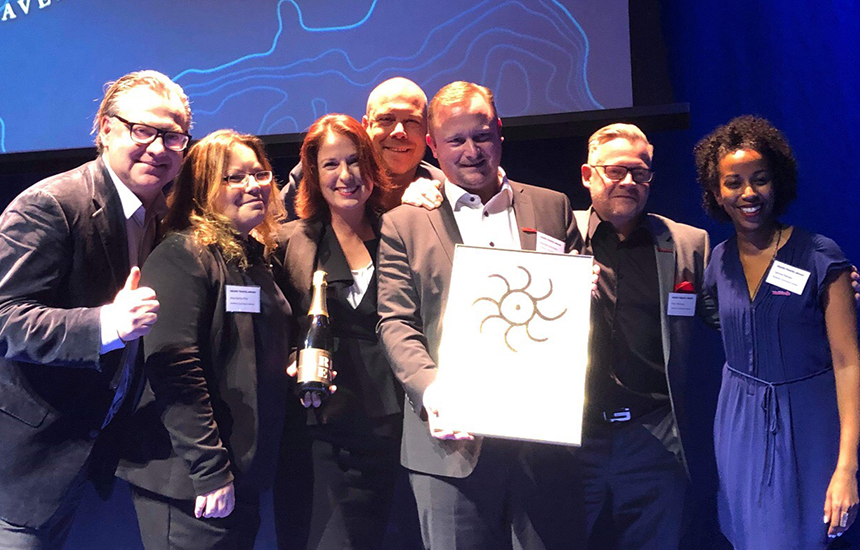 Our Nordics team were celebrating again this week as we picked up our second award of the year. WebBeds was voted as "Best Hotel Broker" at the 2019 Grand Travel Awards that took place in Sweden.
A highly competitive category, WebBeds was placed above other nominees including Horse21 Pro, Expedia, Hotelbeds Group and Booking.com. The award follows our Sunhotels brand recently winning "Best Digital Hotel Provider at the Grand Travel Awards in Norway that were held in Oslo last month.
Philippa Chesler, Regional Director of Sales for the Nordics and Baltics commented "First and foremost, we would like to than the travel trade in Sweden for voting for us. What an incredible honour. It is a new category so we are delighted to win it. Our sales team prides itself on local knowledge and expertise so these awards will only drive us on to provide clients with an even better service to help them succeed."
Skål! The team take a well-deserved breather to toast their success at the Grand Travel Awards in Stockholm.
For more information about this story, please contact [email protected]