A hidden gem within the United Arab Emirates, is rapidly gaining recognition as a captivating destination for discerning travelers. With an unwavering commitment to excellence, the WebBeds Middle East & Africa team has formed a close partnership with the Department of Culture & Tourism Ras Al Khaimah, ensuring our offerings in this remarkable region are second to none. Immerse in a world of unparalleled experiences as you explore the treasures of Ras Al Khaimah.
Ras Al Khaimah, known as the Nature Emirate in the UAE, is one of the country's most diverse tourist destinations, not only home to beaches and deserts, but mangroves and mountains too, not to mention cultural attractions that tell the story of its 7,000-year-old history.
Travellers venturing to Ras Al Khaimah, which is just 45 minutes by road from Dubai International Airport, will discover a world of adventure, sport, relaxation, exploration and of course, fun in the sun, with a 64km coastline that includes several islands and leisure attractions.
It's an all-year-round destination too, with Ras Al Khaimah not only benefitting from a warm climate and daily sunshine, but a mountain range where during the hotter summer months, temperatures are 10°C cooler than at sea level. Here are just some of the many reasons to book a trip to the UAE's nature emirate…
World-Class Hotels
From seaside resorts offering fun for all the family to exclusive retreats on the beach or in the desert, ideal for a romantic getaway, Ras Al Khaimah offers a wide range of accommodation options to suit all occasions and budgets. Many hotels offer unspoiled views of the Arabian Sea, as well as water sports galore, family friendly activities and the cuisine is exceptional, offering a taste of Arabia and dishes from around the world.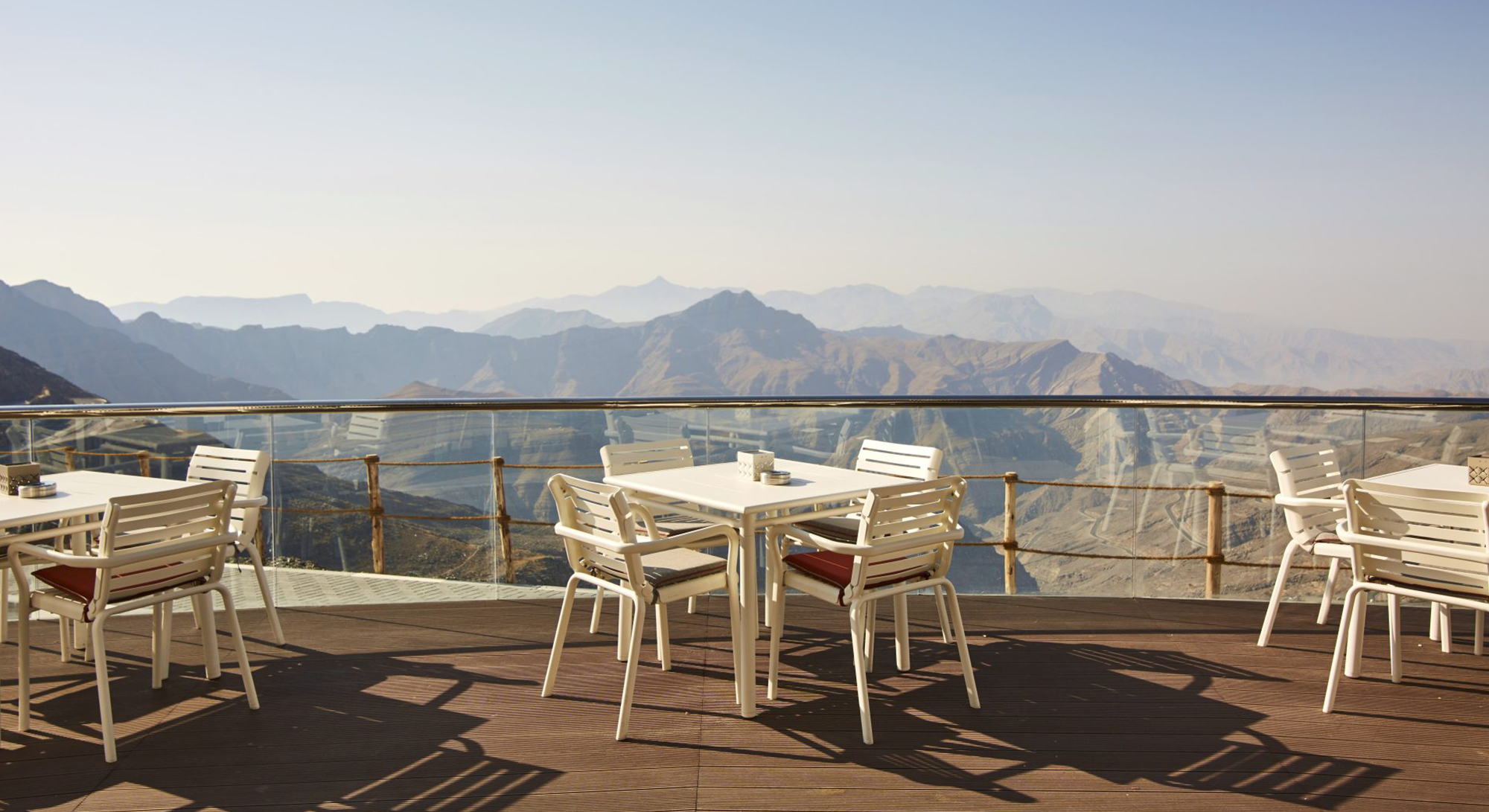 The dining experience at 1484 by Puro. © Department of Culture and Tourism – Ras Al Khaimah
White-Sand Beaches
There's nothing quite like sinking your toes into soft-white sand as the waves lap over your feet and with unspoiled coastline fringed by the Arabian Gulf, Ras Al Khaimah is a haven for beach lovers seeking this blissful experiences. Whether you are soaking up the sun, taking a yoga class, enjoying a game of beach volleyball, birdwatching, or even riding a horse in the warm waters, the emirate's beaches offer something for everyone.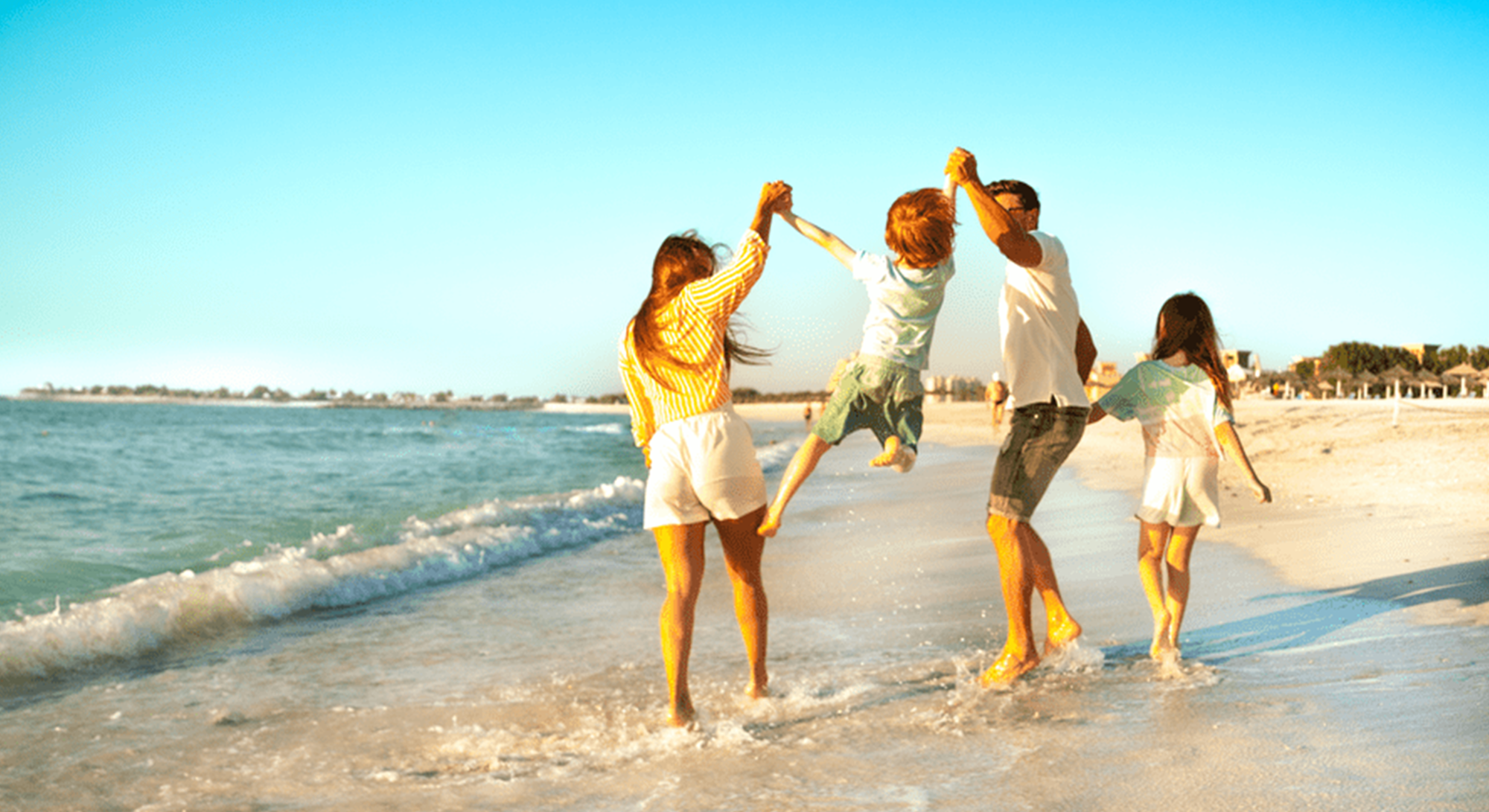 Unwind in Ras Al Khaimah: Beach Bliss!. © Department of Culture and Tourism – Ras Al Khaimah
Mountain Adventures
You can take your trip to Ras Al Khaimah to new heights when you visit Jebel Jais, the UAE's highest peak at 1,934 metres, with awe-inspiring vistas and thrilling activities ranging from an adrenalin-fuelled ride on Jais Flight, the world's longest zipline to Jais Sledder, a family friendly and the longest mountain toboggan run in the region. If you are a nature-lover keen to explore, you can hike or bike the mountain trails, discovering ancient geology and after, refuel with a view at the highest restaurant in the country at 1484 by Puro – 1,484 metres above sea level. There's a viewing deck too, so go ahead and fill your Insta feed with awesome shots.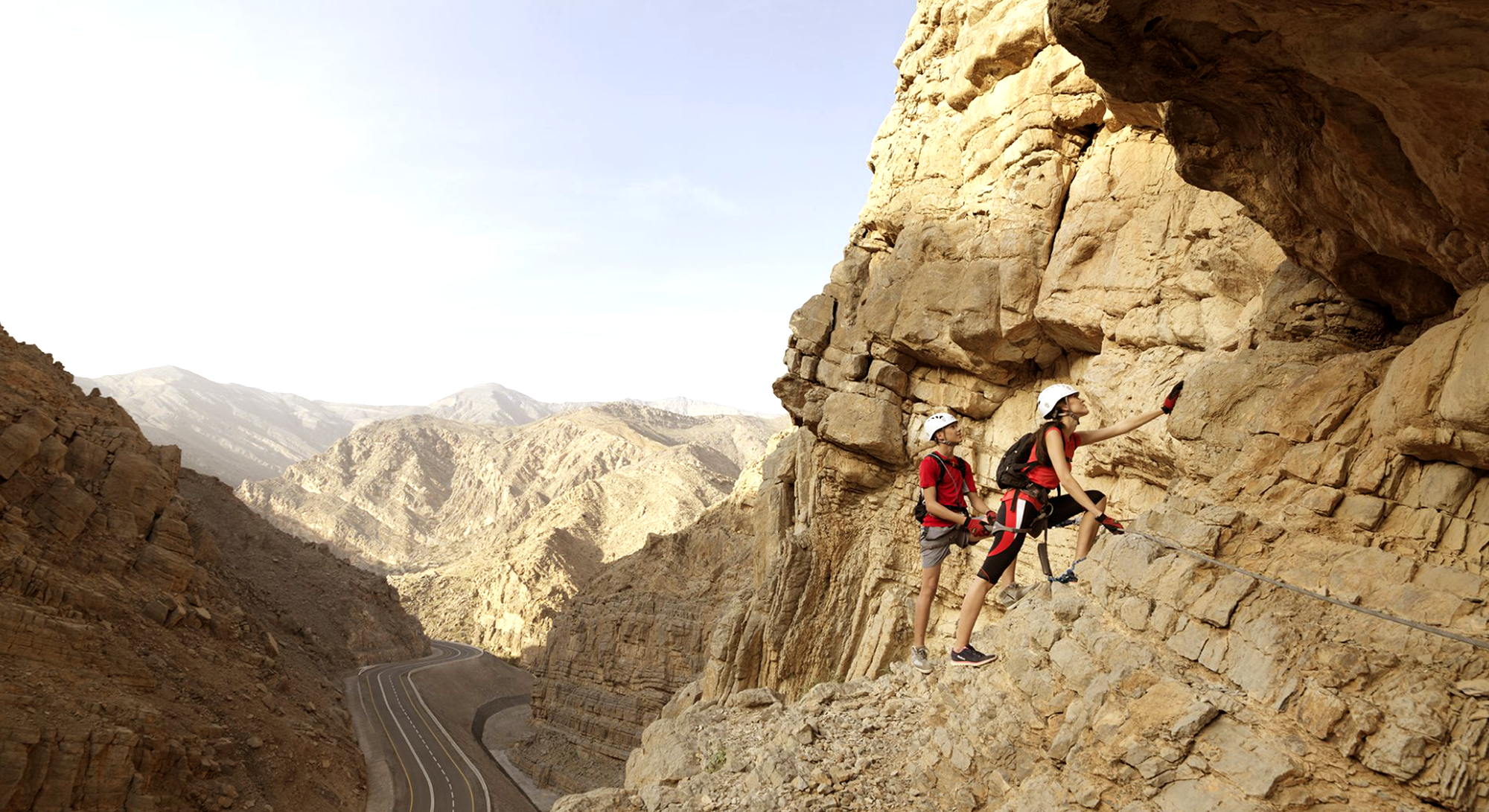 Conquer the Peaks: Mountain Adventures! © Department of Culture and Tourism – Ras Al Khaimah
Desert Discoveries
The famous terracotta dunes of Ras Al Khaimah promise experiences of a lifetime, from an exhilarating nature drive at Al Wadi Desert to dune-bashing ride in a four-wheel drive and an evening under the desert skies at a traditional Bedouin camp, where good food and warm Arabian hospitality are lavished upon you. Take a camel ride at dusk or take a hot air balloon adventure at dawn, admiring views of the unspoiled desert where indigenous wildlife roams, nestled between the majestic mountains and the sea.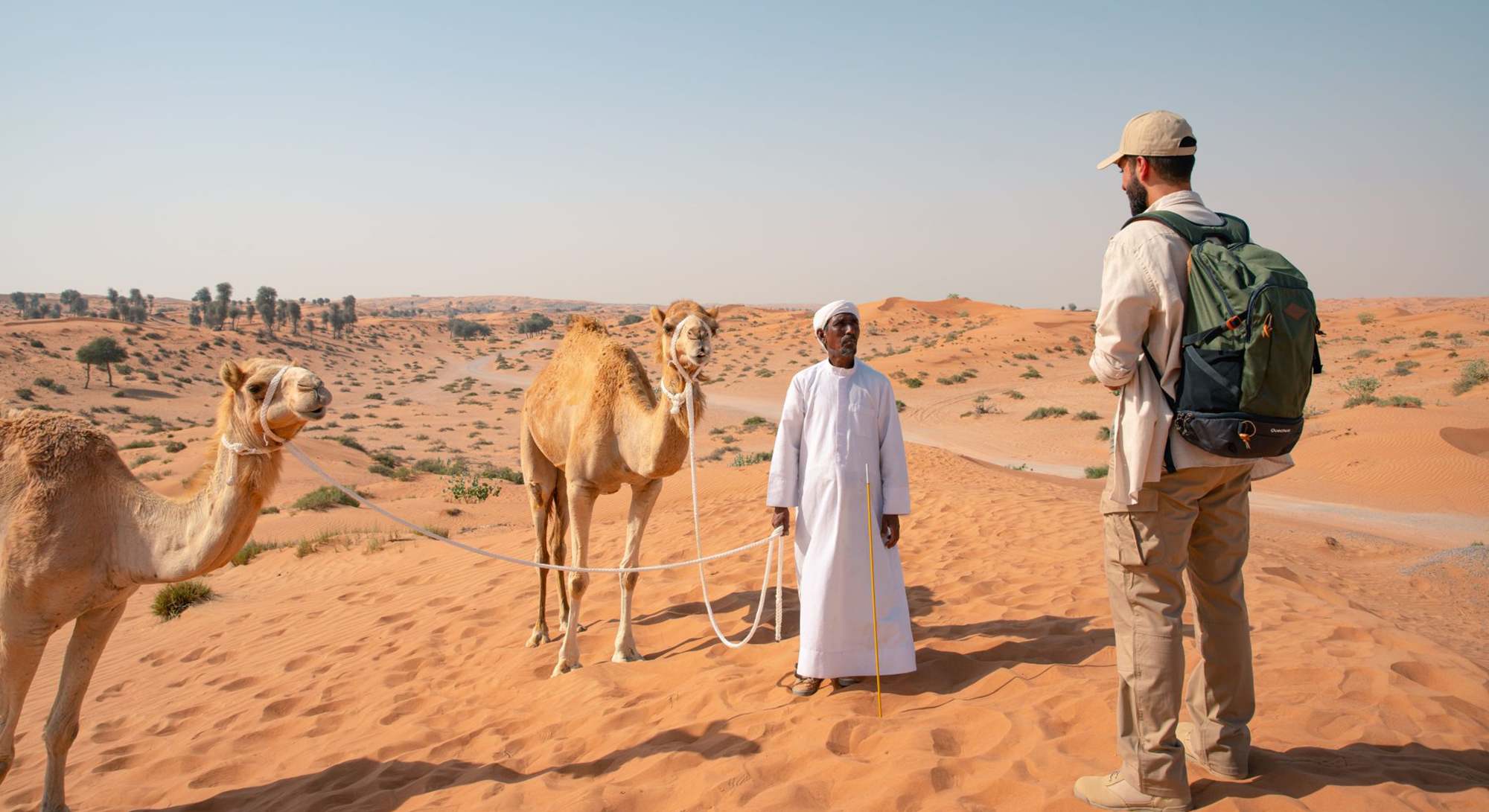 Embrace Desert Majesty: Camel Rides Await! © Department of Culture and Tourism – Ras Al Khaimah
Sumptuous Spas
With Ras Al Khaimah home to exceptional spas in coastal, city or desert locations, some 'me time' should be on your agenda during your trip. Experience a unique rainforest journey combining European hydrothermal culture with Middle Eastern bathing rituals and even an ice igloo, Arabian-inspired treatments, Turkish Hammams, massages using local healing ingredients, from honey to wildflowers, and much more, so you can relax, rejuvenate and revive, Ras Al Khaimah style. Spa locations are idyllic – on islands, beaches, in the desert and even over the water.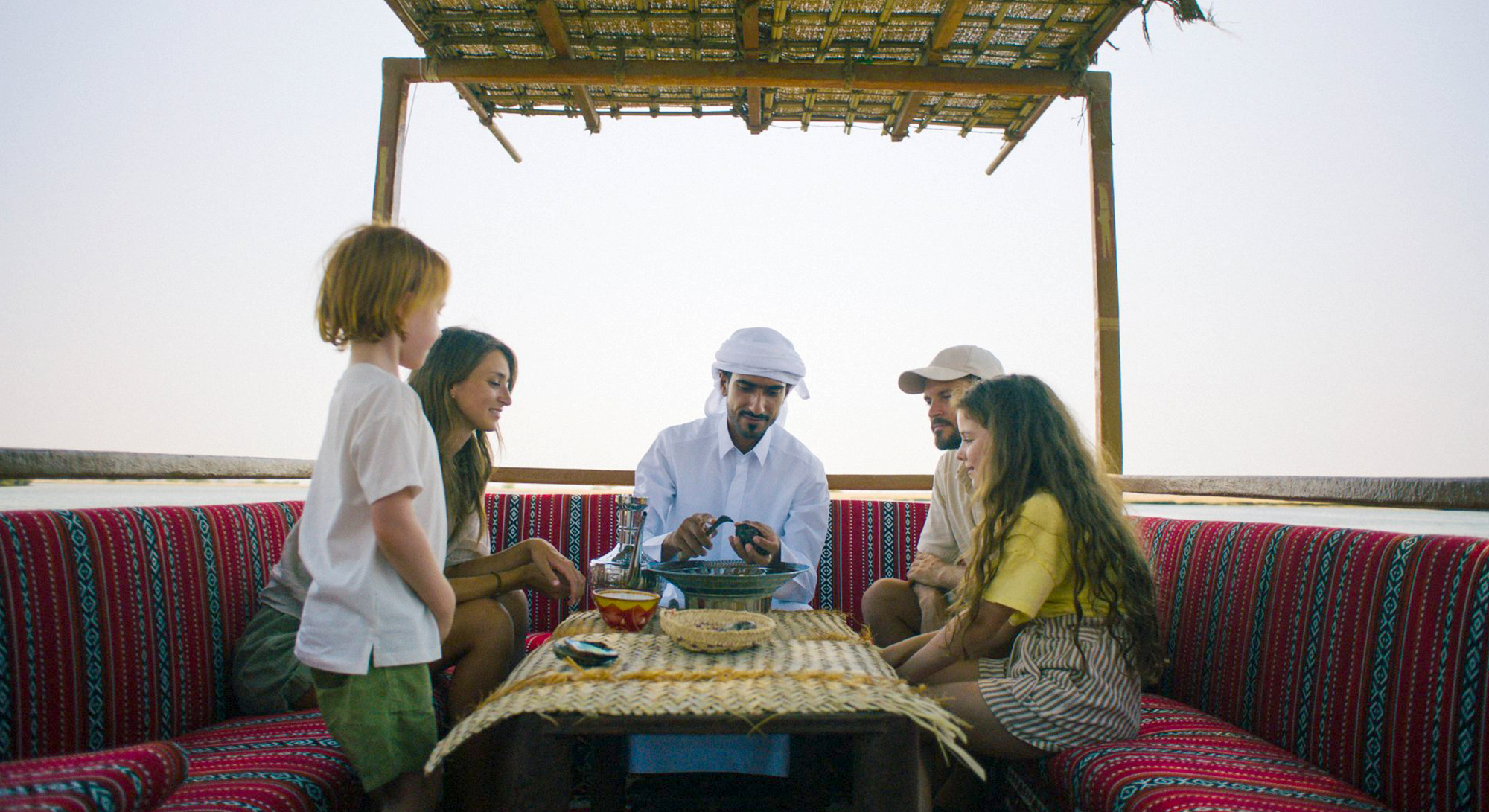 Enchanting Wellness Oasis: Arabian-Inspired Treatments. © Department of Culture and Tourism – Ras Al Khaimah
Fascinating History
Discover the authentic side of the UAE in Ras Al Khaimah, with a rich history documented at the emirate's national museum. Interactive displays tell Ras Al Khaimah's story, from the earliest settlers through to the oil discovery era. Then grab your camera and head out of the city to Dhayah Fort, located at the foot of the mountains in a lush oasis. Just before the sun goes down, climb the 239 zig-zagging steps to the top for remarkable 360-degree views of the mountains, palm trees and even neighbouring Oman. Complete your history lesson with a trip to Suwaidi Pearls – the UAE's only floating pearl farm where you can learn about the country's fascinating centuries-old pearl-fishing history.
Step Back in Time: Dhayah Fort's Historic Majesty! © Department of Culture and Tourism – Ras Al Khaimah
How to book Ras Al Khaimah
Book with us and get ready to experience the magic of Ras Al Khaimah.
For our travel partners buying from WebBeds, you can find all required details online at one of our trade only booking sites or deliver the content through your API feeds.
If you're not a WebBeds partner yet, you can find out more and get the ball rolling here: Travel Buyers – Find Out More
For more information about this story, please contact [email protected]