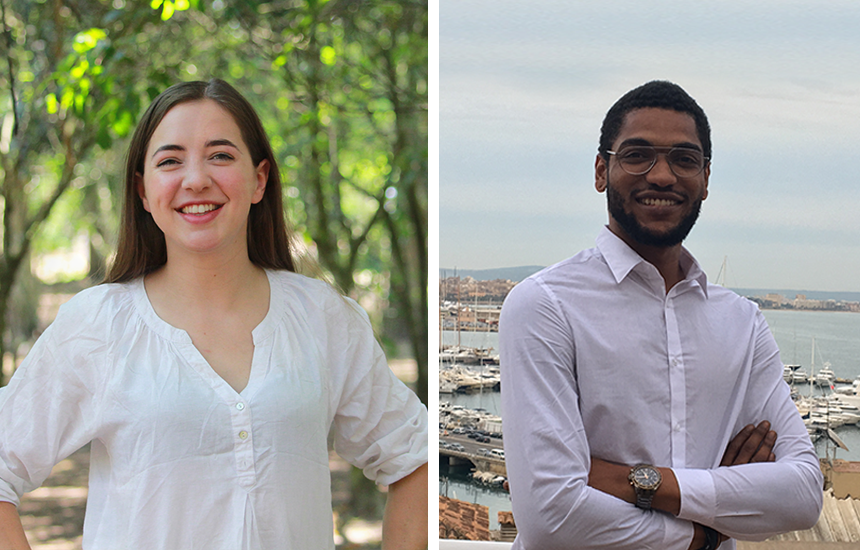 WebBeds, the world's second largest and fastest growing B2B accommodation provider (comprising the JacTravel, Sunhotels and totalstay brands in Europe) has this month appointed two experienced Sales professionals to strengthen its' Swiss retail sales team. Claudia Shori and Neffy Mencia joined the company at the beginning of November and will be based locally in Switzerland.
News of the appointments comes during an exciting month for the business following last week's debut appearance exhibiting as WebBeds at the World Travel Market in London and the recent announcement that the company has entered into an agreement to acquire Dubai-based accommodation provider Destinations of the World.
Claudia, who joins from her Branch Manager role at Globetrotters Travel Service and has a Bachelor of Science in Tourism says "After seven years in the industry, I've got a really good idea of what travel agents look for from accommodation providers. Even in the very short time that I've been here, I've seen the company is investing in the technology and tools that travel agents need in order to succeed so I'm really looking forward to getting out and meeting our Swiss customer's face-to-face to tell them how we can benefit their business."
Neffy comes to WebBeds having previously had customer facing roles in Switzerland at Kuoni and Hotelplan respectively. He adds "It's definitely an interesting time to be joining WebBeds. To start at the same time as the company announces its intention to increase its hotel portfolio by 25% within the next few weeks is really exciting and gives us something really positive to speak to our clients about."
The duo will report into Joe Cerdan, Regional Director of Sales (DACH) for WebBeds in Europe who says "We are delighted to welcome two really experienced and well-known industry professionals to the team. With Claudia and Neffy based on the ground in Switzerland, one of our largest European retail markets, we will be closer to our clients than ever before and it's yet another sign of our intention to be the go-to accommodation provider in the travel industry."
WebBeds expects to complete the acquisition of Destinations of the World on 22nd November and is planning on launching a new version of travel agent website totalstay.com early in the New Year.
For more information about this story, please contact [email protected]