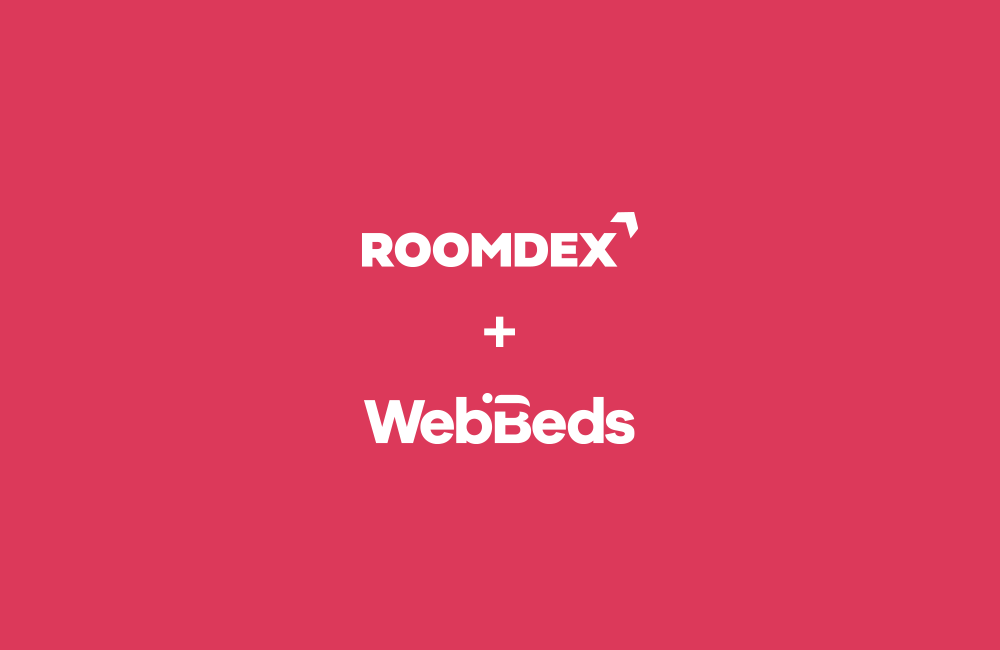 Webjet Limited, WebBeds parent company, has announced a strategic investment of USD 10m in ROOMDEX, a leader in automated hotel upselling solutions. The partnership will leverage the global market reach of our WebBeds business to brings a new suite of services to our accommodation partners and create new opportunities for value creation.
ROOMDEX's flagship product, Upgrade Optimizer, is a fully automated hotel upsell tool that intelligently calculates "true availability" and optimal price for upsell offers on room upgrades, stay extensions and guest services. Its forthcoming ABS technology will enable hotels to further increase revenue from bespoke upselling.
The strategic investment will position ROOMDEX to continue its strong growth trajectory and support product development, including a new, proprietary technology that will provide hotels, hotel brands, CRSs, and OTAs with a new set of product merchandising capabilities to the benefit of all parties involved.
"While the pandemic has made the past two years challenging for the travel business, it has also created market conditions ripe for technology innovation," said John Guscic, Managing Director of Webjet Limited. "Our strategic investment in ROOMDEX reflects our tremendous confidence in both the core upselling product as well as the unique technologies we see in their product pipeline. We are excited to use the market reach of our WebBeds business to rapidly help more hotels take advantage of ROOMDEX."
Daryl Lee, CEO WebBeds adds, "We are delighted to add a new suite of adjacent product to our accommodation distribution business. The ROOMDEX product will allow our accommodation partners to unlock greater value from their properties by providing them with a highly automated and transparent tool to scale up upselling opportunities from their customer pool for room upgrades, stay extensions and guest services. We are thus excited to bring this game-changing product to more markets and accommodation suppliers globally with our extensive global market presence."
"We are very excited to be working with the team at Webjet Limited," said Jos Schaap, CEO and Co-Founder of ROOMDEX, "With its continuous, global growth in both the B2C and B2B sides of our industry, Webjet Limited is an ideal partner for ROOMDEX and our growing suite of products."
For more information about this story, please contact [email protected]