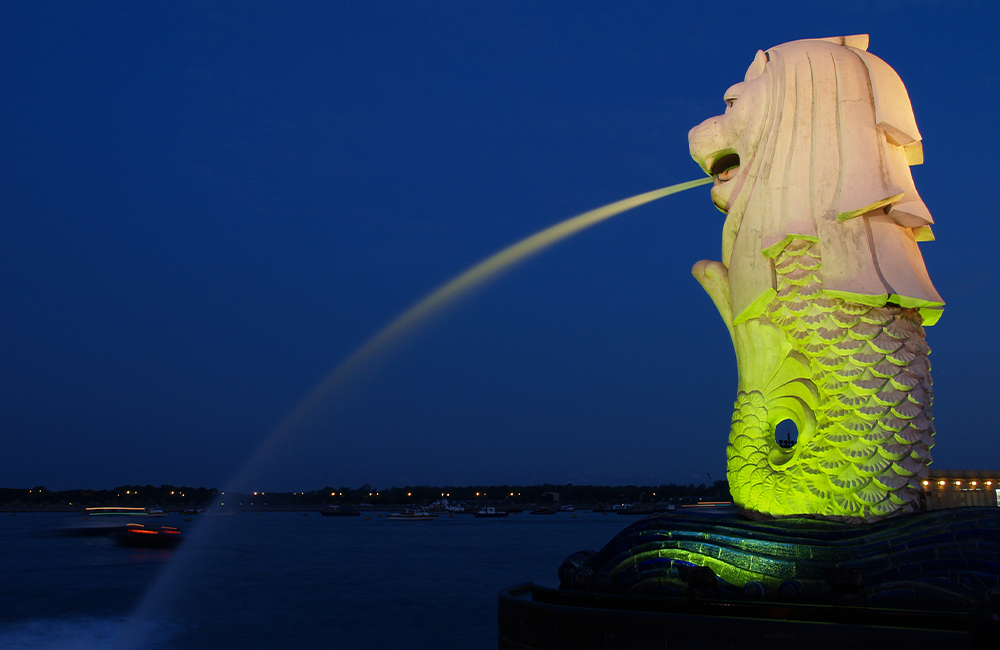 Press Release
WebBeds welcomes Singapore-Hong Kong air travel "bubble" to kick-start Asia Pacific travel industry
Following the announcement of plans for quarantine-free travel between these two iconic Asian cities, WebBeds will work with its esteemed partners to create a series of exclusive offers and value-added packages, then showcase them in dedicated destination portals alongside insightful and intuitive market intelligence.
WebBeds, the world's second largest B2B accommodation provider, has welcomed the news that Singapore and Hong Kong have reached an in-principle agreement to establish a bilateral air travel "bubble", offering quarantine-free travel between these two iconic Asian cities.
Jointly announced by the governments of Singapore and Hong Kong on 15th October 2020, this air corridor is expected to be launched within weeks. It will be available for business and leisure travellers alike, but all passengers will be required to record a negative COVID-19 test prior to their flight. WebBeds is already in conversation with the authorities in both cities regarding the finer details of this initiative, and will provide up-to-date information to its partners on the requirements for travel, as and when they become available. Check out WebBeds' new portals for Singapore http://bit.ly/ExploreSingapore-WebBeds and Hong Kong http://bit.ly/ExploreHongKong-WebBeds for the latest updates and advice, as well as dedicated local promotions and discounts.
Daryl Lee, WebBeds' CEO for Asia Pacific, hailed the move, saying it represents a key step in the progressive resumption of cross-border travel in Asia Pacific, in the wake of the global pandemic.
"We are very encouraged by the announcement of this initiative. COVID-19 is perhaps the biggest challenge our industry has ever faced, and innovative solutions are required to overcome it. We fully endorse the establishment of two-way air corridors, and we hope that the lead taken by these forward-thinking cities will be followed by more countries and territories in future, leading to the resumption of international travel in a safe and controlled manner. We will strive to support all our partners in their efforts to stimulate demand through exclusive promotions and intelligence tools in the coming weeks and months," Mr. Lee said.
Two of Asia's most important destinations, Singapore and Hong Kong are also among WedBeds' top three regional markets. Throughout the global pandemic, the company has continued to work closely with its partners and clients in both cities. Exclusive hotel offers are already available via WebBeds' platforms, with up to 54% off stays in Singapore and 30% discounts on room rates in Hong Kong.
"We are buoyed by news of the air travel bubble between Singapore and Hong Kong," commented Ms. Adeline Loh, Director of Business Development, Mandarin Orchard Singapore. "It certainly is a welcome glimmer of hope for the recovery of travel and tourism in the region, and we look forward to partnering with WebBeds as we ramp up our promotions and packages to capture our share of visitors from Hong Kong."
"The global pandemic continues to cause major problems for the entire travel trade. What it has emphasised however, is the importance of having strong partners, such as WebBeds, who will work alongside and support us in good times and bad. Having created attractive, value-added deals for the trade, we know that WebBeds is the best possible platform to showcase them and drive new bookings," added Mr. Simon Yeung, Director of Sales & Distribution of The Park Lane Hong Kong, A Pullman Hotel.
WebBeds has a strong track record of supporting Hong Kong's travel trade; in October 2019, the company selected the territory for the launch of the WebBeds Destination Index (WBDI), a strategic intelligence tool designed to give hoteliers and other tourism stakeholders an accurate, in-depth analysis of market performance, as well as projections of future trends. More recently, the company partnered with Intertek Cristal to offer a suite of tools to all of its directly contracted hotels, specifically designed to prevent of the spread of COVID-19 infection in the hospitality industry.
Initiatives such as these form part of WebBeds' constant efforts to provide up-to-the-minute intelligence and strategic tools for the Asia Pacific travel industry. This could even enable the group to predict where future travel bubbles will be created, and allow its travel trade partners to focus their resources and promotions accordingly.
Asia's two most iconic seafront cities and financial centres, Singapore and Hong Kong have a long history of friendship and cooperation. Two-way trade and travel are vital to both of their economies, and almost two million citizens flew between the two cities in 2019. Following the creation of the bilateral air travel bubble, both Singapore and Hong Kong could pursue further agreements with other countries, potentially including Australia, New Zealand, Mainland China, Japan, South Korea, Malaysia, Taiwan, Thailand and Vietnam.
WebBeds stands shoulder-to-shoulder with its partners all across the Asia Pacific region, and will work tirelessly to help them overcome this unprecedented challenge.
Download the Press Release Here
For more information about this story, please contact [email protected]