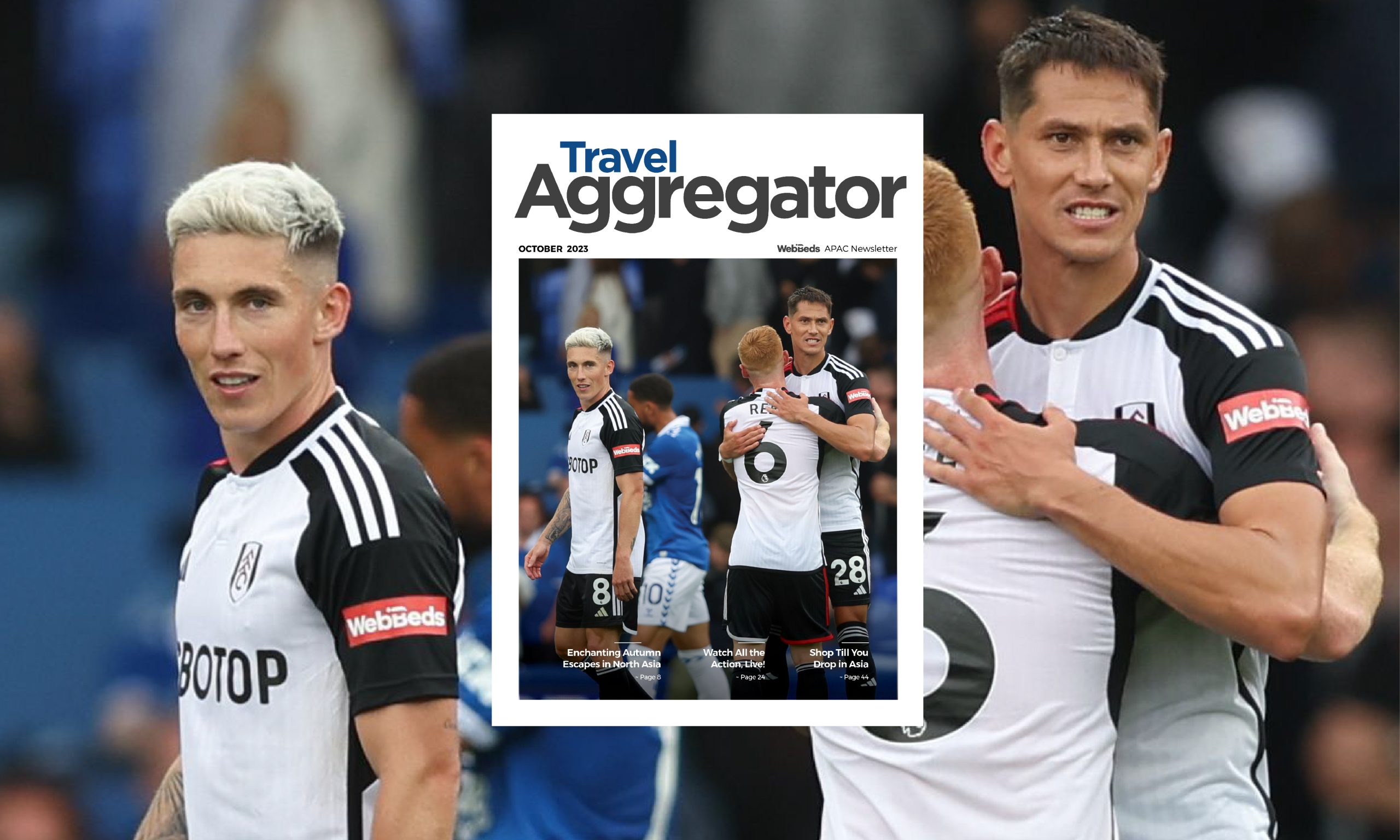 WebBeds Asia Pacific's digital travel magazine "Travel Aggregator" October 2023 edition out now.
Titled "Travel Aggregator", this eye-catching e-magazine is produced in-house by WebBeds Asia Pacific's team of travel experts, especially for our travel trade partners and clients. It includes our news and developments, plus exciting offers from our partners, a selection of the hottest hotel deals, and much more.
Welcome to the October 2023 edition of Travel Aggregator, WebBeds' monthly newsletter dedicated to the travel trade in Asia Pacific.
Do you love watching sport? All around the world, an increasing number of fans are travelling to watch their favourite stars in action and experience the buzz of the crowd. In this edition, we look at four of the planet's most popular sports and reveal the best places to watch them live. This coincides with WebBeds' new Principal Partnership with Fulham FC, the English Premier League team which is one of the oldest football clubs in the world!
Or are you the type of person who would happily leave your sport-loving partner on the sofa while you go out shopping? If so, we've got the perfect article for you! Discover four of the hottest retail havens in Asia, from bustling commercial streets to mesmerizing mega-malls, and find out where to shop and stay.
Autumn is an exquisite time of year to travel in North Asia, as the green summer foliage bursts into a colourful kaleidoscope of reds, yellows, browns and golds. If you dream of getting back to nature, we showcase the best destinations to witness these spectacular seasonal displays.
This month, our "Featured Hotel" is the five-star Sri Panwa Phuket, "Newly-Opened" checks in to Dusit Thani Kyoto, and we'll also give you the inside track on Ras Al Khaimah, one of the UAE's most compelling destinations. And of course, you can catch up with all the latest news, photos and exclusive offers from WebBeds in Asia Pacific.
About Travel Aggregator Magazine
If you'd like to sign-up for Travel Aggregator, or even be featured in the next issue, please email [email protected]. Alternatively, for more information about marketing partnerships with WebBeds Asia Pacific, please email [email protected]
For more information about this story, please contact [email protected]