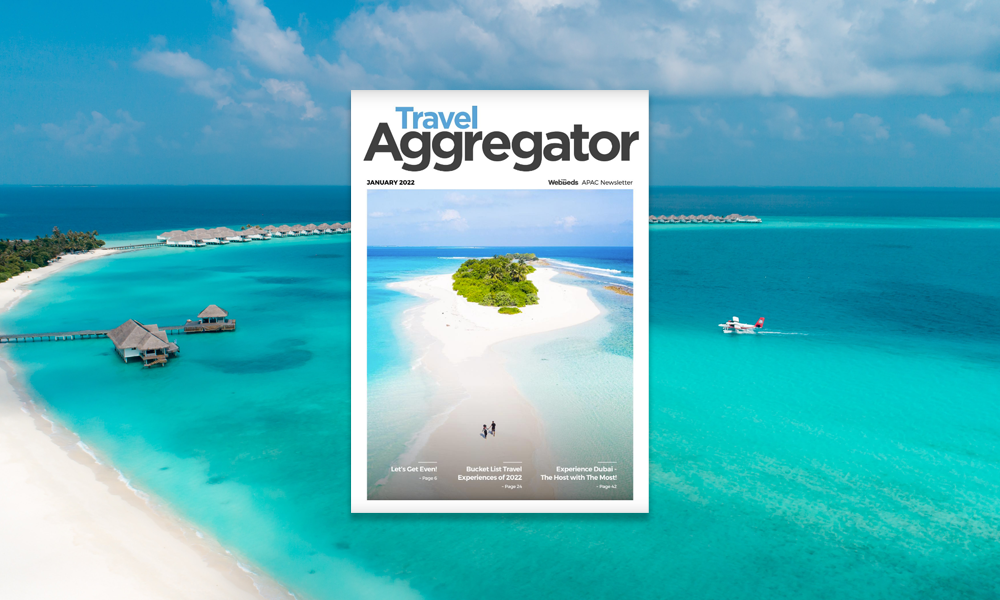 WebBeds Asia Pacific's digital travel magazine "Travel Aggregator" January edition out now.
Titled "Travel Aggregator", this eye-catching e-magazine is produced in-house by WebBeds Asia Pacific's team of travel experts, especially for our travel trade partners and clients. It includes our news and developments, plus exciting offers from our partners, a selection of the hottest hotel deals, and much more.
Welcome to the first Travel Aggregator of 2022! This month, we are back with a series of fantastic features and insights to set you up for the year ahead.
As the world starts moving again, this could be the perfect time to start ticking off your travel bucket list! In this edition, we'll showcase some of the iconic activities that you could experience in the next 12 months. And that's not all; if you've been longing to travel again, we'll highlight some of Asia Pacific's old favourites and hidden gems that could satisfy your desire for "revenge travel" in 2022.
If you want to make this year truly unforgettable, try going bigger and better than ever before! Dubai is the home to a collection of record-breaking attractions that you can visit as part of your trip to Expo 2020. And of course, we'll provide all the latest news, photos, and exclusive offers from WebBeds in Asia. Plus, take our quiz of the month to earn bonus FIT Points!
About Travel Aggregator Magazine
If you'd like to sign-up for Travel Aggregator, or even be featured in the next issue, please email [email protected]. Alternatively, for more information about marketing partnerships with WebBeds Asia Pacific, please email [email protected]
For more information about this story, please contact [email protected]