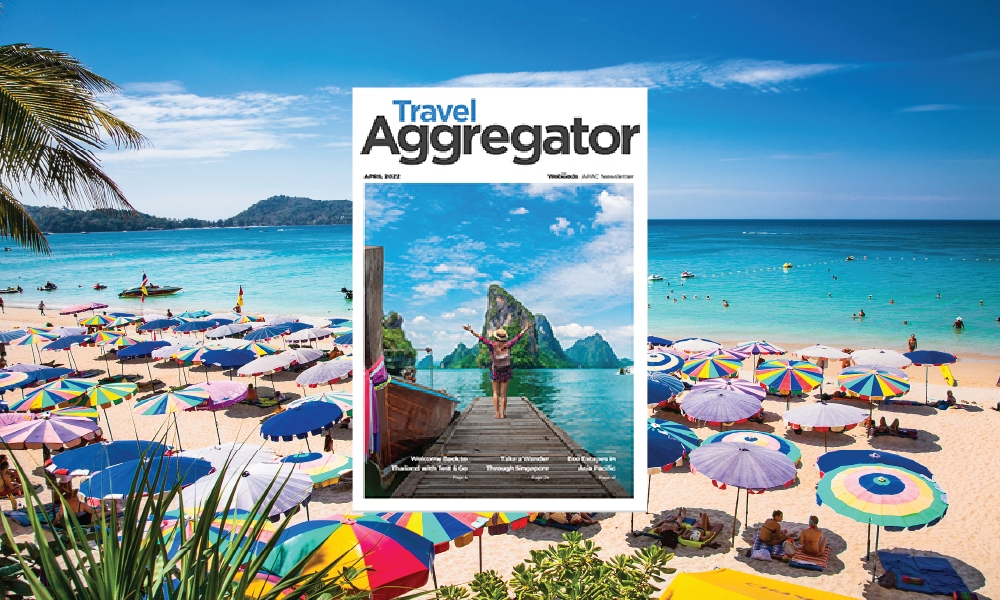 WebBeds Asia Pacific's digital travel magazine "Travel Aggregator" April edition out now.
Titled "Travel Aggregator", this eye-catching e-magazine is produced in-house by WebBeds Asia Pacific's team of travel experts, especially for our travel trade partners and clients. It includes our news and developments, plus exciting offers from our partners, a selection of the hottest hotel deals, and much more.
As we move into April, many countries have now reopened their borders and the travel industry can see the green shoots of recovery starting to appear. This month, we're marking the region's re-emergence with two special features dedicated to travel in Thailand and Singapore!
In Thailand, the "Test & Go" programme has been relaunched for all international visitors. So, whatever you've missed most about the Land of Smiles – the culture, cuisine, climate or more – you can rediscover the many wonders of this captivating kingdom, including 10 fully-certified places to stay.
We're also celebrating the expansion of quarantine-free travel to Singapore by showcasing many of the Lion City's most compelling districts. From the bright lights of downtown to the nature trails of Sentosa, this walking guide lets you discover the many different aspects of this diverse city.
This month (22nd April) also marks Earth Day, the global movement that shines a spotlight on environmental issues. To mark this important occasion, we highlight some of Asia's most sustainable resorts and their ongoing eco-activities.
And of course, you can catch up with all the latest news, photos and exclusive offers from WebBeds in Asia Pacific.
About Travel Aggregator Magazine
If you'd like to sign-up for Travel Aggregator, or even be featured in the next issue, please email [email protected]. Alternatively, for more information about marketing partnerships with WebBeds Asia Pacific, please email [email protected]
For more information about this story, please contact [email protected]