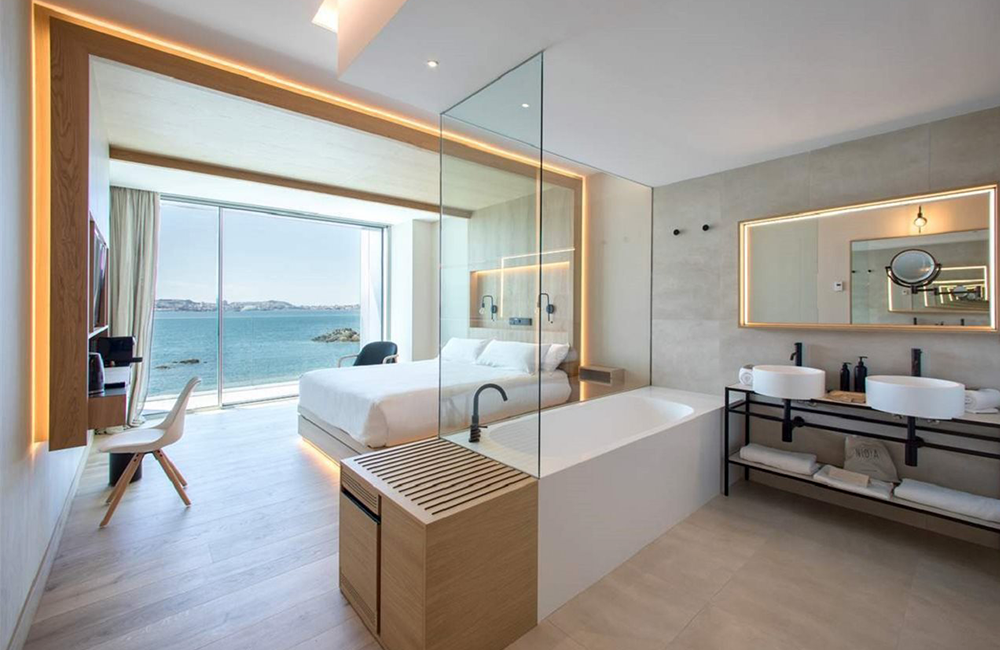 NOA Boutique Hotel is located in a privileged enclave in front of Santa Cruz Castle, Oleiros, only 10 minutes away from A Coruña's airport and 45 minutes away from Santiago de Compostela's airport.
Rest, cuisine, health and environmental care are combined in this hotel with 32 rooms, 28 doubles and 4 suites, all with terraces and sea view. Despite NOA's cosmopolitan spirit, the Galician identity is always present.
NOA Gastro Lounge – Flavour of the sea, grilled, with the bay of La Coruña as the horizon. The restaurant offers local cuisine, Galician product in its greatest splendour, maintaining traditional recipes but with a modern touch.
NOA Boutique Hotel and NOA Gastro Lounge recently won the prestigious World Luxury Hotel Awards and World Luxury Restaurant Awards.
Find out more and book at one of our trade only booking sites.
Visit Our: DOTW Booking Site, Sunhotels Booking Site, FITRuums Booking Site, Lots of Hotels Booking Site
@NOABoutiqueHotel
For more information about this story, please contact [email protected]