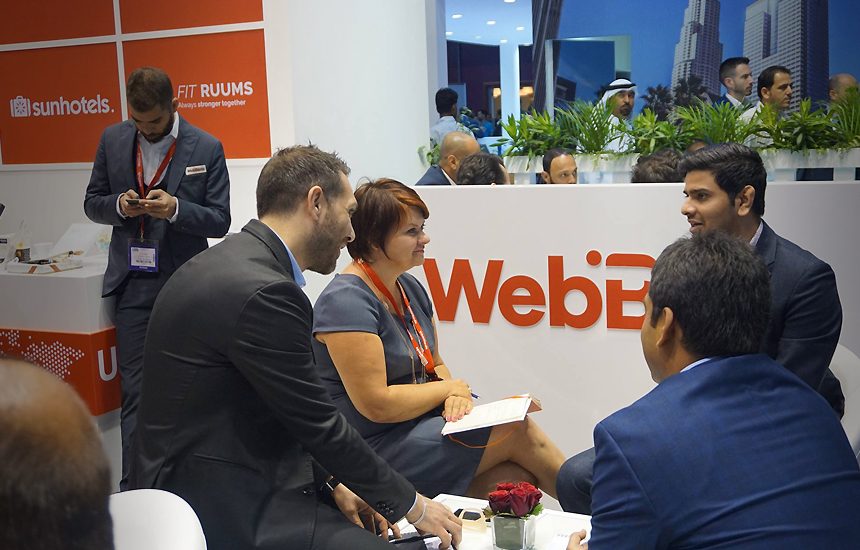 We made another significant step forward in our company's transformation last month by bringing together the Lots of Hotels and JacTravel brands under one, combined WebBeds stand right in the heart of the prestigious Arabian Travel Market trade show in Dubai.
It was the first time that we had exhibited as WebBeds in the Middle-East and we made quite an impression with a new location and considerably larger stand that show-cased all our global trading brands whilst providing a vibrant meeting and networking space for our team and valued partners.
The event was a great success and we're looking forward to debuting the WebBeds brand across our portfolio of global trade shows over the coming months.
For more information about where we will be exhibiting in 2018 and beyond or to speak to a member of our Commercial team, please don't hesitate to contact: [email protected]