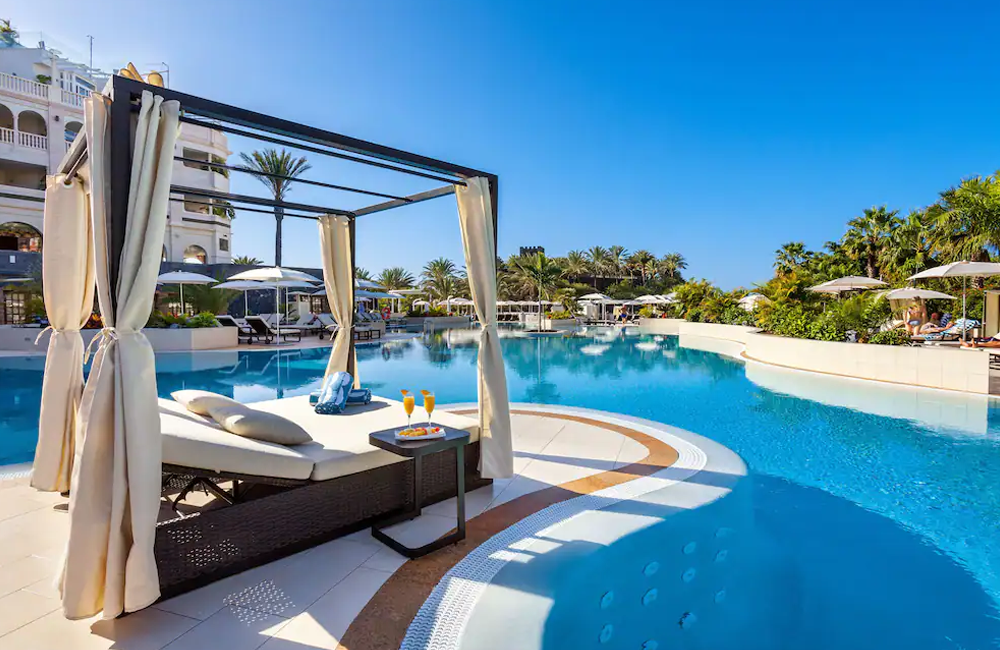 What better place for an October break than sunny Tenerife and Hotel Gran Tacande?
Thanks to Hotel Gran Tacande's location in Costa Adeje, the sound of the ocean will become the soundtrack of your holiday. Tasty breakfasts on your terrace with views to La Gomera, relaxing walks on the beach and swims in the ocean.
Costa Adeje is a quiet beach destination where you'll find a wide variety of cafes and restaurants, exclusive boutiques and white sand beaches.
Leave all your worries behind while you discover a hotel designed to give you the rest you deserve. Located on the seafront, the hotel Gran Tacande is so near the shore that you'll be able to smell the ocean, making it a great option if your perfect holiday consists of disconnecting and discovering the wonders that the south of Tenerife has to offer. Gastronomic options that will activate your taste buds, a Wellness Centre with sweet aromas, rooms so spacious and carefully decorated that you won't be able to stop looking at them and spectacular swimming pools that will make you forget the rest of the world and only focus on the relaxing feeling of the water on your skin.
Find out more and book at one of our trade only booking sites.
Visit Our: DOTW Booking Site, Sunhotels Booking Site, FITRuums Booking Site, Lots of Hotels Booking Site
@tacandehotels
For more information about this story, please contact [email protected]