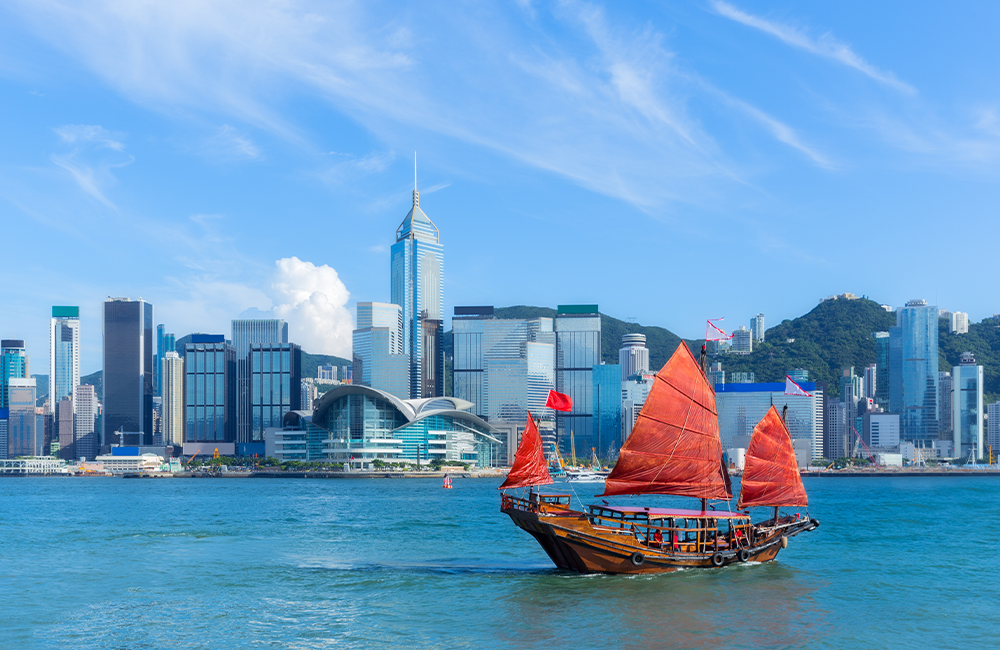 WebBeds, the world's second largest B2B accommodation provider, has demonstrated its enduring support for Hong Kong's travel and hospitality industry by hosting a major trade event in the city.
On Thursday 31st October 2019, WebBeds welcomed over 150 guests, including hoteliers, travel agents, attraction providers such as Hong Kong Disneyland, members of the media and representatives from the Hong Kong Tourism Board (HKTB) to The Murray, Hong Kong, a Niccolo Hotel for a timely gathering. Led by its most senior executives in Asia Pacific, including Chief Executive Officer (CEO) Daryl Lee, Chief Commercial Officer (CCO) Sun Kok Sheng and Chief Financial Officer (CFO) Bernard Chionh, WebBeds used the occasion to reaffirm its commitment to partners, share views on current issues affecting the destination and discuss ways to support Hong Kong tourism.
The company also took the opportunity to present the new WebBeds Destination Index (WBDI), an important tool that tracks hotel booking trends weekly.
In the current uncertain times that has severely impacted the travel and hospitality industry, it is vital that travel and accommodation providers have reliable data to work with.
WBDI delivers this by measuring a wide range of key performance indicators, including the number of bookings, total transaction value, room nights, average daily rate and more, and benchmarking them against a 52-week average. It divides Hong Kong into four distinct areas (Kowloon, Hong Kong Island, Lantau Island and Others) and categorizes hotels by their star rating, so each hotel can understand exactly how their sector is faring. Through aggregating these data, WBDI creates an overall Market Index that will benefit the entire travel trade. WebBeds' in-house data and analytics team have also crafted a series of future projections based on these trends and curated various strategies for execution.
"At WebBeds, we stand shoulder to shoulder with Hong Kong's travel industry during this volatile time. It was wonderful to see so many of our partners come together to discuss the factors affecting the market. Like many destinations in Asia Pacific, Hong Kong has experienced many challenges in the past, most notably the SARS and avian flu outbreaks. During such times, it is crucial that we all continue to collaborate with one another. Hong Kong is one of the world's most vibrant and exciting global cities, and I am confident that it will rebound. In the meantime, WebBeds is here to support all our friends and colleagues and support them maximise their performance," CEO Daryl Lee commented.
"Adversity is a great driver of innovation, and we are happy to launch the WBDI in Hong Kong. This insightful and intuitive new tool will allow the city's hoteliers and tourism operators to cut through the confusion and gain a clear picture of the situation. Only by understanding our current position can we forge a path to a brighter future. We look forward to introducing this valuable product to all our partners across Asia Pacific in future," CCO Sun Kok Sheng said.
The WBDI will be rolled out progressively across selected destinations, starting in Hong Kong. For more information, please contact [email protected]. Alternatively, to learn more about WebBeds, please visit www.webbeds.com.
For more information about this story, please contact [email protected]