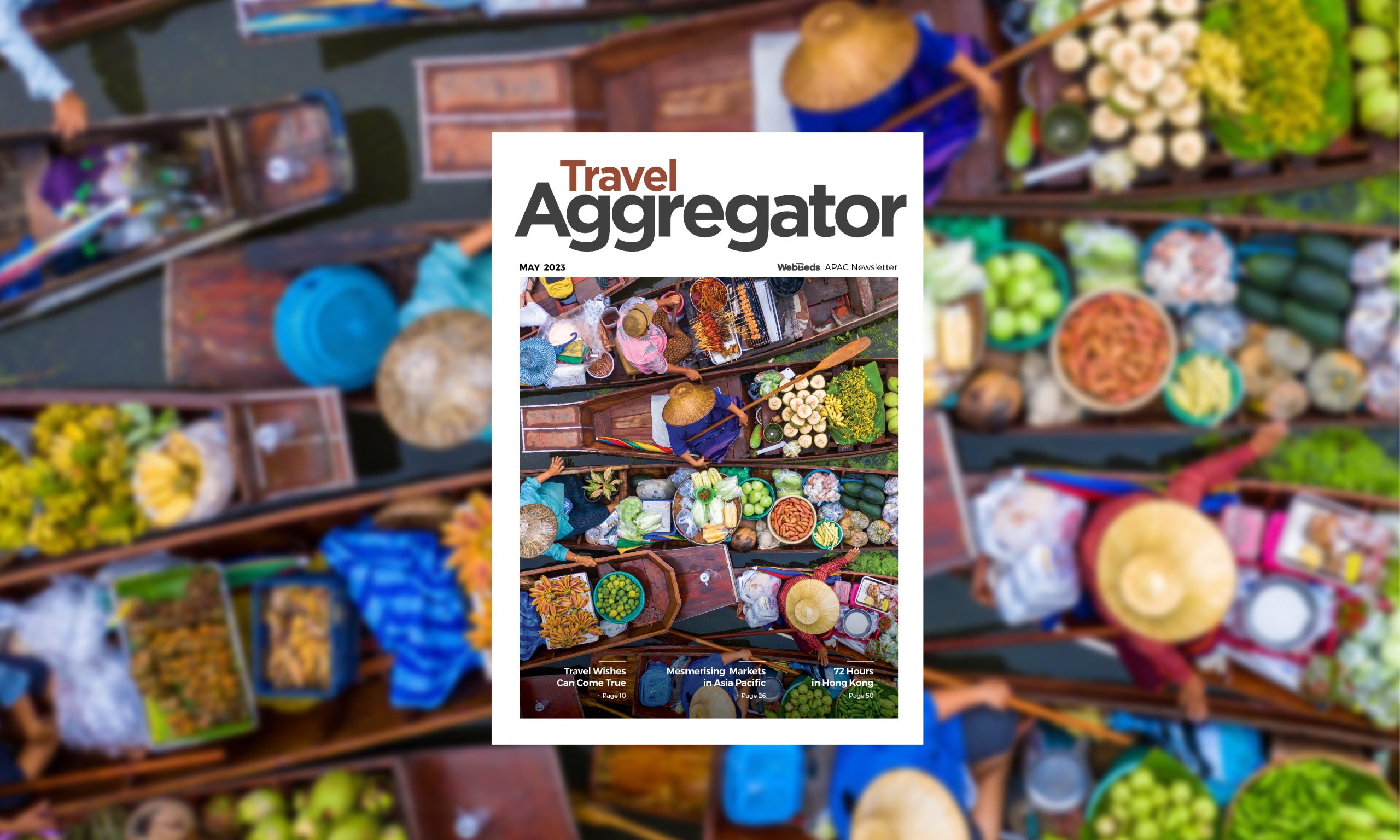 WebBeds Asia Pacific's digital travel magazine "Travel Aggregator" May 2023 edition out now.
Titled "Travel Aggregator", this eye-catching e-magazine is produced in-house by WebBeds Asia Pacific's team of travel experts, especially for our travel trade partners and clients. It includes our news and developments, plus exciting offers from our partners, a selection of the hottest hotel deals, and much more.
Welcome to the May 2023 edition of Travel Aggregator, WebBeds' monthly newsletter dedicated to the travel trade in Asia Pacific.
One of the best ways to discover the true heart and soul of a destination is to visit a market. These vibrant hives of activity provide a rich insight into local life and let you uncover authentic arts, crafts and fresh produce. In this issue, we check out five different styles of markets to explore in Asia Pacific, along with tips on where to stay.
Are you superstitious? Even if you're not, you've probably made a wish at some point. This is an important cultural ritual in many countries, so we've found some of the best places in the world to make your wishes come true.
If you're planning a short break in Hong Kong, don't miss our "72 Hours in Hong Kong" feature. Perfect for travellers who want to maximize their time in this iconic city, this action-packed itinerary includes three days of immersive experiences and a choice of accommodation options.
This month, our "Featured Hotel" is the stylish G Hotel Gurney in Penang, "Newly-Opened" checks in to Wyndham Shanghai Nanxiang, and of course, you can catch up with all the latest news, photos and exclusive offers from WebBeds in Asia Pacific.
About Travel Aggregator Magazine
If you'd like to sign-up for Travel Aggregator, or even be featured in the next issue, please email [email protected]. Alternatively, for more information about marketing partnerships with WebBeds Asia Pacific, please email [email protected]
For more information about this story, please contact [email protected]