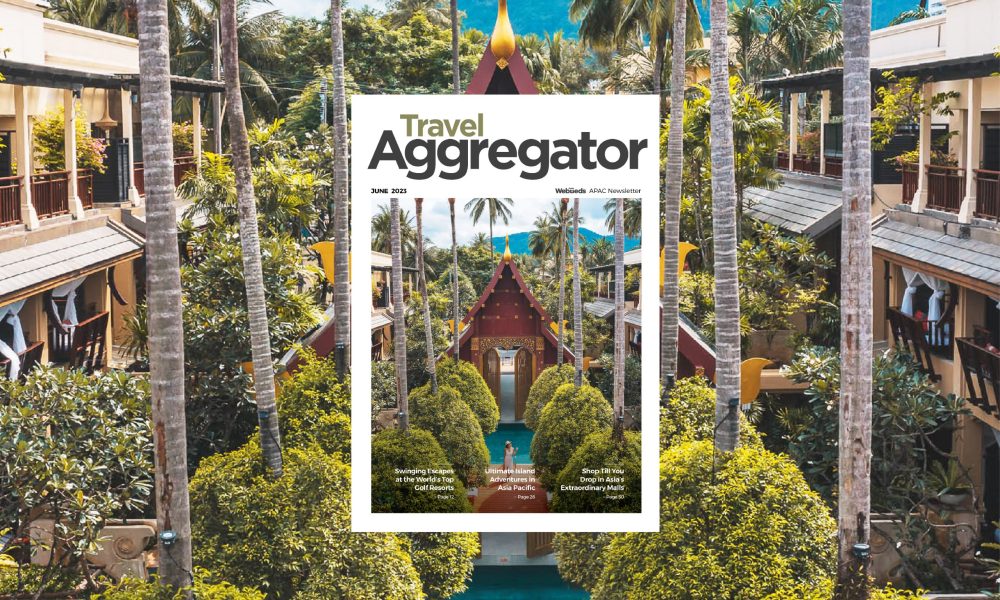 WebBeds Asia Pacific's digital travel magazine "Travel Aggregator" June 2023 edition out now.
Titled "Travel Aggregator", this eye-catching e-magazine is produced in-house by WebBeds Asia Pacific's team of travel experts, especially for our travel trade partners and clients. It includes our news and developments, plus exciting offers from our partners, a selection of the hottest hotel deals, and much more.
This month, we take an island-hopping adventure across Asia Pacific, from the sun-kissed shores of the Indian Ocean to the pristine waters of the Pacific. Whether you're seeking the perfect destination for a party in paradise, a cultural break, natural escape or more, we can help you find your ultimate island.
Asia is also home to many of the world's most mesmerizing malls. In recent years, these retail centres have transformed into vibrant lifestyle hubs, packed with shops, restaurants, bars and attractions, which makes them ideal for every type of traveller. In this issue, we check out five of Asia's most amazing malls, along with tips on where to stay.
Golf is a sport played by millions of people around the world, with many spectacular courses and dedicated resorts. But even if you're not a golfer, these lifestyle retreats can still offer immersive leisure experiences, so we have highlighted five of the world's finest golf resorts for everyone to enjoy.
This month, our "Featured Hotel" is Meliá Ho Tram Beach Resort in Vietnam, "Newly-Opened" checks in to Phuket Emerald Beach Resort, and of course, you can catch up with all the latest news, photos and exclusive offers from WebBeds in Asia Pacific.
About Travel Aggregator Magazine
If you'd like to sign-up for Travel Aggregator, or even be featured in the next issue, please email [email protected]. Alternatively, for more information about marketing partnerships with WebBeds Asia Pacific, please email [email protected]
For more information about this story, please contact [email protected]