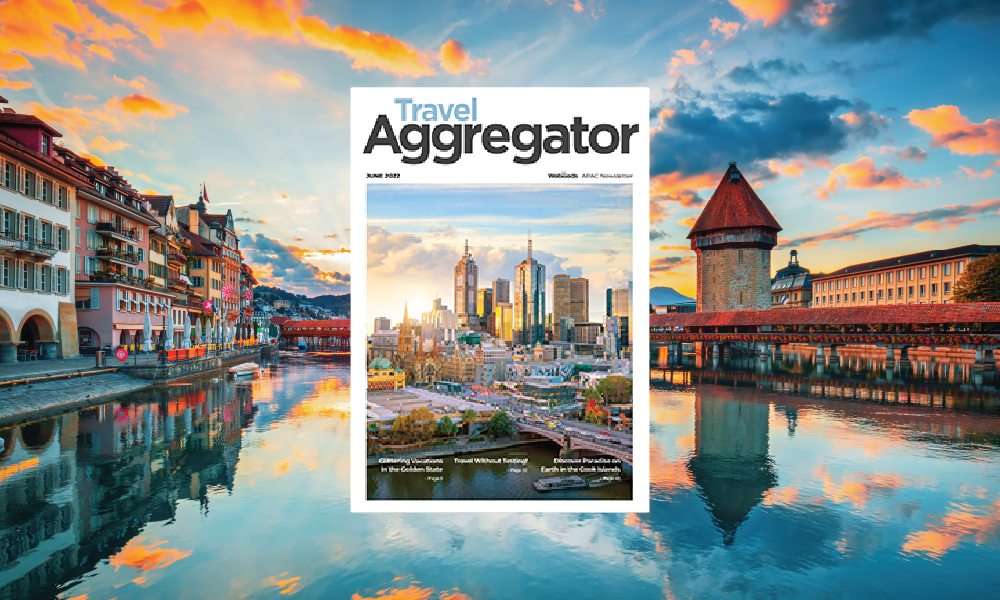 WebBeds Asia Pacific's digital travel magazine "Travel Aggregator" June edition out now.
Titled "Travel Aggregator", this eye-catching e-magazine is produced in-house by WebBeds Asia Pacific's team of travel experts, especially for our travel trade partners and clients. It includes our news and developments, plus exciting offers from our partners, a selection of the hottest hotel deals, and much more.
Welcome to the June 2022 edition of Travel Aggregator, WebBeds' monthly newsletter dedicated to the travel trade in Asia Pacific!
With vaccination rates rising and COVID cases falling, countries all around the world are starting to reopen their borders. With the summer holiday season fast approaching, this is the perfect time to rediscover the world! In this edition of Travel Aggregator, we highlight some of the amazing places that can now be visited without any restrictions.
For travellers planning an extra special vacation, we've created features about two dream destinations: California and the Cook Islands! America's "Golden State" is packed full of amazing attractions, from theme parks to cultural icons, while the Cook Islands are home to some of the world's most breath-taking beaches and vibrant lagoons. Our articles will showcase some of the best places to stay and play in these two bucket-list destinations.
In an all-new feature, "Ask the Insider", we chat to our clients and learn about what motivates them to travel. And you can find out how WebBeds is supporting the recovery of tourism and hospitality by co-hosting The Big Travel Rebound, a hospitech conference in Malaysia.
Finally, we'll offer an exclusive glimpse into the PARKROYAL COLLECTION Kuala Lumpur, one of Asia's most exciting new hotels! And of course, you can catch up with all the latest news, photos and exclusive offers from WebBeds in Asia Pacific.
About Travel Aggregator Magazine
If you'd like to sign-up for Travel Aggregator, or even be featured in the next issue, please email [email protected]. Alternatively, for more information about marketing partnerships with WebBeds Asia Pacific, please email [email protected]
For more information about this story, please contact [email protected]