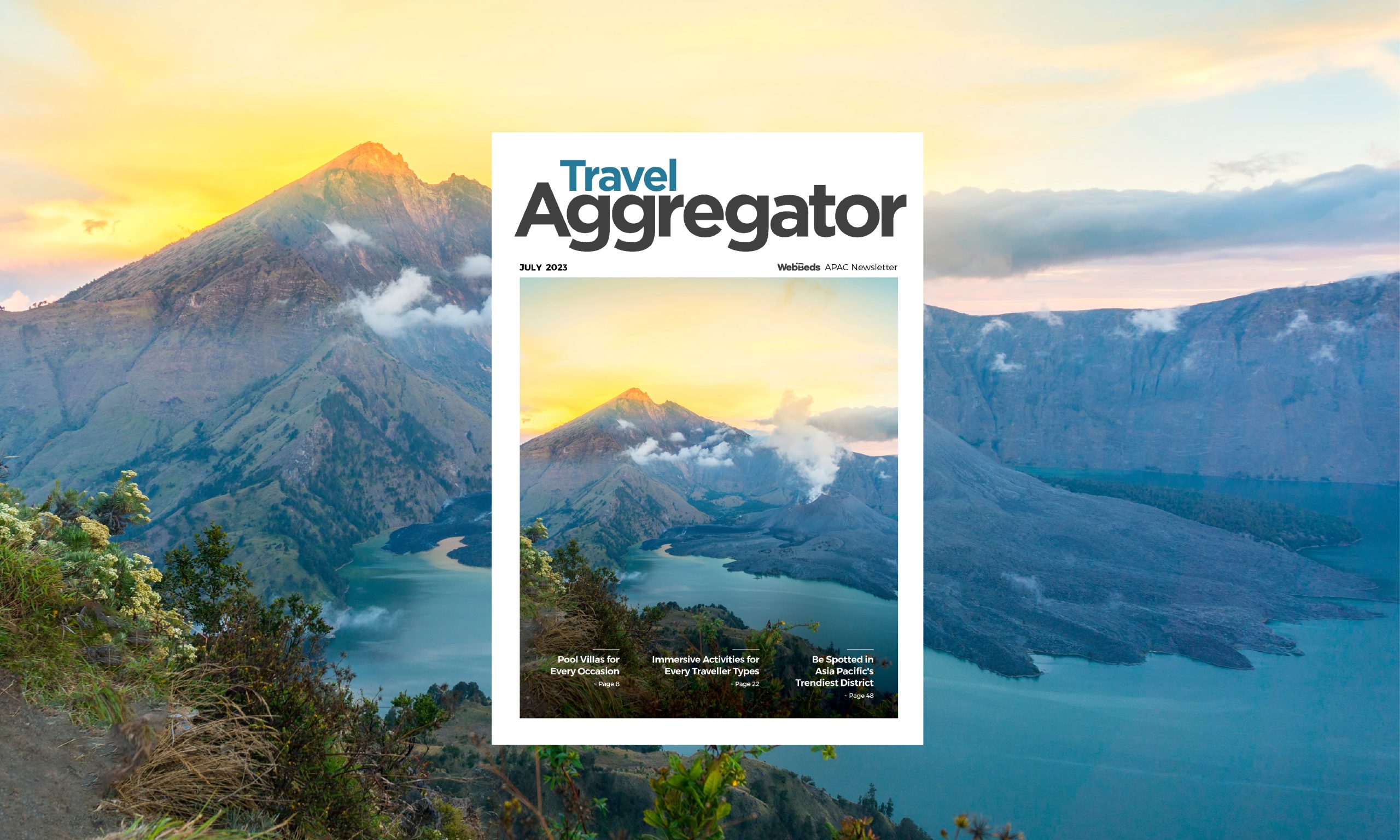 WebBeds Asia Pacific's digital travel magazine "Travel Aggregator" July 2023 edition out now.
Titled "Travel Aggregator", this eye-catching e-magazine is produced in-house by WebBeds Asia Pacific's team of travel experts, especially for our travel trade partners and clients. It includes our news and developments, plus exciting offers from our partners, a selection of the hottest hotel deals, and much more.
Welcome to the July 2023 edition of Travel Aggregator, WebBeds' monthly newsletter dedicated to the travel trade in Asia Pacific.
This month, we take a closer look at niche tourism – the concept of catering to the individual needs of specific groups. All across Asia Pacific, interesting and inspiring activities are available for different types of travellers, from history buffs and culture seekers to foodies, outdoor adventurers and more. Find out some of the region's best places to satisfy these unique needs.
Asia Pacific is also home to some of the world's hippest districts, which provide a great opportunity to rub shoulders with local young people and learn about the latest fashions and fads. Whether you want to shop for vintage clothes and vinyl records, or just people-watch from a cool café, we reveal the region's trendiest urban neighbourhoods.
Café culture is a key element of any modern city, but the type of coffee you drink will often depend on where you travel to. Many countries in Asia have developed their own unique brews, and we reveal the distinctive and diverse types of coffee you'll find in Asia Pacific's major cities. Finally, for guests seeking a luxurious break, we reveal some of the world's finest pool villas for your next family vacation or romantic retreat.
This month, our "Featured Hotel" is Pelangi Beach Resort on the Malaysian island of Langkawi, and "Newly-Opened" checks in to Hotel Morris Sydney – Handwritten Collection, which recently emerged from a major renovation. And of course, you can catch up with all the latest news, photos and exclusive offers from WebBeds in Asia Pacific.
About Travel Aggregator Magazine
If you'd like to sign-up for Travel Aggregator, or even be featured in the next issue, please email [email protected]. Alternatively, for more information about marketing partnerships with WebBeds Asia Pacific, please email [email protected]
For more information about this story, please contact [email protected]