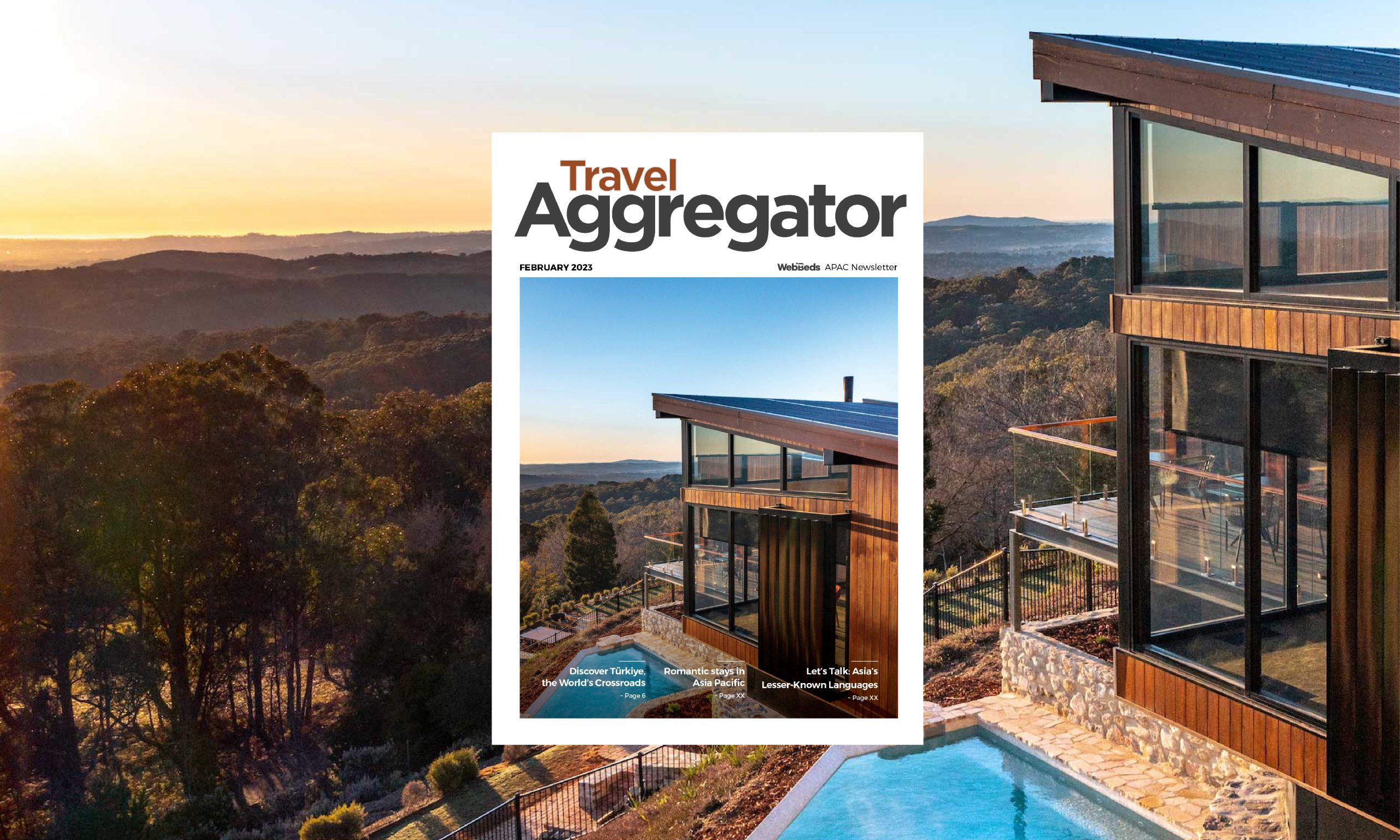 WebBeds Asia Pacific's digital travel magazine "Travel Aggregator" February 2023 edition out now.
Titled "Travel Aggregator", this eye-catching e-magazine is produced in-house by WebBeds Asia Pacific's team of travel experts, especially for our travel trade partners and clients. It includes our news and developments, plus exciting offers from our partners, a selection of the hottest hotel deals, and much more.
Welcome to February's edition of Travel Aggregator, WebBeds' monthly newsletter dedicated to providing the latest news and updates exclusively to the travel trade in Asia Pacific.
Valentine's Day is just around the corner, so what better time to enjoy a romantic couple's vacation? In this amorous edition, we take a look at best adults-focused hotels and resorts in Asia Pacific to experience with your partner.
February is not only the "Month of Love," however; it is also the time to celebrate International Mother Language Day, which falls on 21st February. To mark this important occasion, we'll teach you how to speak some of the lesser known languages and dialects in Asia's most popular destinations!
Are you considering a holiday in Türkiye? Positioned at the geographical and cultural crossroads between Asia and Europe, this vibrant country offers endless opportunities for adventure. Our comprehensive article will help you uncover Türkiye, from east to west.
Also in this issue, "Newly-Opened" shines a spotlight on Pullman Singapore Orchard, "Ask the Insider" reveals top tips from one of our esteemed travel agent partners, and our "Featured Hotel of the Month" is The Royal Plaza Hotel, Hong Kong. And of course, you can catch up with all the latest news, photos and offers from WebBeds in Asia Pacific.
Enjoy the read!
About Travel Aggregator Magazine
If you'd like to sign-up for Travel Aggregator, or even be featured in the next issue, please email [email protected]. Alternatively, for more information about marketing partnerships with WebBeds Asia Pacific, please email [email protected]
For more information about this story, please contact [email protected]