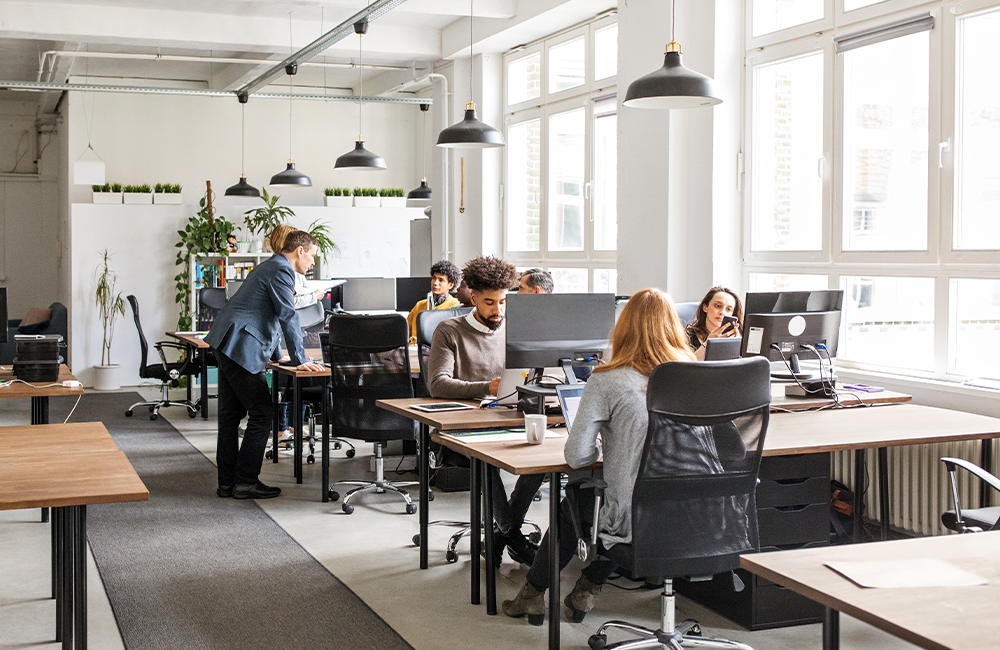 WebBeds is the world's second largest accommodation supplier to the travel industry. We are a global company offering ground services (hotels, transfers, tours, activities) to travel professionals. Our products cover our full business needs, from distribution APIs, payment integrations, SAP integration, Data Lakes, User Interfaces, and others. Our search API reach peaks of more than 50.000 request per second, each one with tens or hundreds of hotels. And those numbers are growing every year.
"We design, deliver and support innovative solutions through engagement, collaboration and a fearsome passion for creating customer value" is our mission as an IT organization.
With this in mind, we strive to be at the leading edge of technology when it comes to build the platform that meets the needs of our customers. This translates to the use of latest .NET Core versions, K8S, microservices architecture, multiple clouds, CI/CD pipelines, automated testing or great monitoring and alerting systems, to name a few.
Our product focused delivery teams are self-contained and have end to end ownership of their products. "Build it, ship it, support it" is our motto. You will be working in a small self-managed team, consisting of product owner, QA engineers, Software Engineers, and people from across the business.
We have a strong overall technical team from which you will be able to learn. But we also want the new joiners to provide new fresh ideas and knowledge to our team.
We are looking for software engineers that go beyond the pure coding, getting involved in all stages of product lifecycle, from the conception to the delivery and support.
We are looking for individuals with an intense sense of ownership, who can understand the business and customer needs that drive to the solutions we implement. We are looking for innovative people that will challenge the status quo, and we will empower them to achieve it.
Location
Palma de Mallorca or Romania (Iași)
Key Responsibilities
Work as part of a self-managed delivery team composed of Software Engineers, quality assurance engineers, and business analysts.
Lead the Front-End development inside the delivery team.
Actively take part in all team ceremonies. That way you will collaborate on the definition and mapping of the user stories from the very beginning, on the planning of team work, and on the communication with the different stakeholders.
Embrace a "continuous improvement" mentality, both as an individual and as a team.
Embrace a "continuous learning" mentality, especially with the WebBeds' stack of technologies.
Work with your teammates collaborating, helping, and supporting them; including, but not restricted to code reviews, technical support, retrospective analysis, and feedback.
Develop high-quality products using the approved stack of technologies.
Adhere to and implement best practices and methodologies within WebBeds guidelines.
Deliver your application in a continuous integration and delivery approach and ensure that those delivered applications are effectively managed and monitored to allow them to serve on a 24/7 basis.
Assume a high level of ownership of the products created during all its lifecycle, that means when developing, going to live and during its life.
Actively participate in Incident Management, where applicable.
Collaborate with other teams for pursuing your goals, like architecture, platform engineering, integrations, application support, or other delivery teams.
Code with a security first mindset.
Accompany code with the right level of unit testing and collaborate with QA engineers, pursuing a fully automated testing scenario where it is safe to deliver new code.
Deliver high quality code, which is clean and with the adequate performance.
Required Key Skills and experience
The candidate should satisfy all the next skills.
Technical skills and experience:
A minimum of 3 years of experience.
Proficient at Front End development:

Strong Javascript skills and up to date with latest versions (ES6)
Hands-on experience with React.js and up to date with latest versions, at least 16.8.
Knowledge of React Context API
Experience with React Hooks.
Experience with Jest and React Testing Library
Experience with Webpack/npm

Experience developing in an OOP language.
Good level at key OOP concepts:

Concurrency.
Dependency Injection.
Mocking and Unit Testing.
Asynchronous programming.
Other skills and experience:
Good English level, both written and oral. Candidates should be able to maintain a fluent conversation.
Self-Motivated and with a high willingness to improve and become every day a better engineer.
Team player, and happy to work in an environment where teams have no defined boss.
Happy to follow our motto: Build it, Ship it, Support it.
Desirable Key Skills and experience
Experience and knowledge in the next skills and experience will be considered when selecting the candidate. Candidates will be required the will to progress on all of them during their career inside WebBeds:
Medium or superior engineering studies.
Experience with Material UI.
.NET Experience, especially in C# and latest .NET Core versions.
Good SQL Skills.
NoSQL experience, especially with Elastic Search.
Time Series databases, especially Prometheus.
Experience with monitoring and alerting systems, both building and using, especially with Graphana.
Experience in continuous integration and continuous delivery and related tools, like Jenkins or ArgoCD.
Microservices networking and infrastructure experience, especially in docker and K8S. Experience working with cloud providers, especially Azure and AWS.
Secure and defensive coding practices.
TDD experience.
Good communication level. Being able to collaborate directly with business units.
Experience in leading, mentoring and supporting less experienced teammates.
Experience doing analysis and having analytical skills.
Tourism domain knowledge and experience, especially in hotel distribution market.
Apply Now