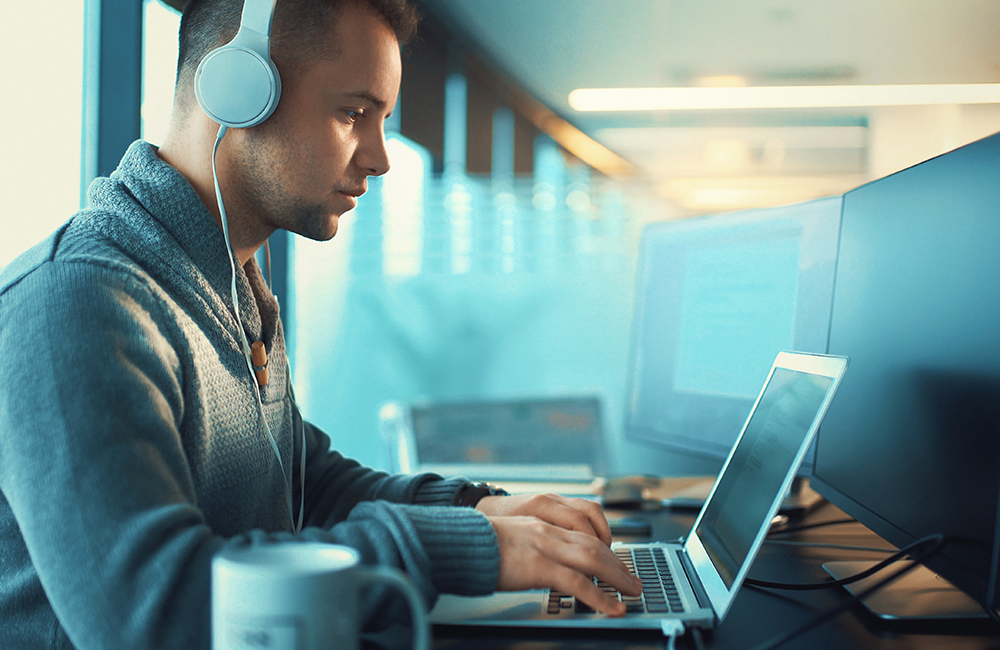 Job Title: PHP Developer
Department: Development
Location (primary): Palma, Spain and Iasi, Romania
What will you do on your journey with WebBeds?
WebBeds is the world's fastest growing provider of accommodation distribution services to the travel industry. Our products incorporate distribution APIs, payment integrations, ERP integration, Data Lakes, User Interfaces, and others. Our search API reach peaks of more than 50.000 requests per second, each one consisting of tens or hundreds of hotels, with continued expansion.
"We design, deliver and support innovative solutions through engagement, collaboration and a fearsome passion for creating customer value" is our mission as an IT organization.
With this in mind, we strive to be at the leading edge of technology when it comes to build the platform that meets the needs of our Supply partners and customers. This translates to the use of latest technology including .NET Core versions, K8S, microservices architecture, clouds hosting and orchestration, CI/CD pipelines, automated testing, Proactive monitoring, and alerting systems, to name a few.
Our delivery teams have the creativity and freedom to express themselves by building innovative solutions to often complex problems and are challenged to reach higher levels daily. Our teams consist of product owners, QA engineers, Software Engineers, and people from across the business all working collectively and collaboratively. We have a very strong technical team from which you will be able to learn, but are encouraged by new ideas and fresh thinking that you will bring with you.
We are looking for software engineers that go beyond the pure coding, getting involved in all stages of product lifecycle, from the conception to the delivery and support. We are looking for individuals with an intense sense of ownership, who can understand the business and customer needs that drive to the solutions we implement. We are looking for innovative people that will challenge the status quo, and we will empower them to achieve it.
We are looking for PHP developers who are dedicated to their craft, writes code they are proud of and can hit the ground running. We need you to write beautiful, fast PHP to a high standard, in a timely and scalable way that improves the codebase of our products in meaningful ways.
In this role you will:
Work as part of a delivery team composed of Software Engineers, quality assurance engineers, and business analysts.
Embrace a "continuous improvement" mentality, both as an individual and as a team.
Embrace a "continuous learning" mentality, especially with the WebBeds' stack of technologies.
Work with your teammates collaborating, helping, and supporting them; including, but not restricted to code reviews, technical support, retrospective analysis, and feedback.
Develop high-quality products using the approved stack of technologies.
Adhere to and implement best practices and methodologies within WebBeds guidelines.
Assume a high level of ownership of the products created during all its lifecycle, that means when developing, going to live and during its life.
Actively participate in Incident Management, where applicable.
Collaborate with other teams for pursuing your goals, like architecture, platform engineering, integrations, application support, or other delivery teams.
Code with a security first mindset.
Accompany code with the right level of unit testing and collaborate with QA engineers, pursuing a fully automated testing scenario where it is safe to deliver new code.
Deliver high quality code, which is clean and with the adequate performance.
The skills we would love to see in your suitcase!
Proven software development experience in PHP (2+ years of working experience).
Experience with Laravel PHP Framework is a plus.
Excellent programming skills (design patterns, algorithms).
Proficient level at key OOP concepts in PHP.
Proficient level at clean coding concepts, with special focus on SOLID.
Good knowledge of relational databases (MySQL): writing complex queries, optimizing query execution, schema definition.
Good knowledge of web services is a plus (REST, SOAP).
Fluent English level, both written and oral.
Self-Motivated and with a high willingness to improve and grow every day.
Team player, and happy to work in a self-organized team and embracing the shared responsibilities.
Happy to follow our motto: Build it, Ship it, Support it.
Download:  Job Description – PHP Developer – Palma, Spain
Apply Now