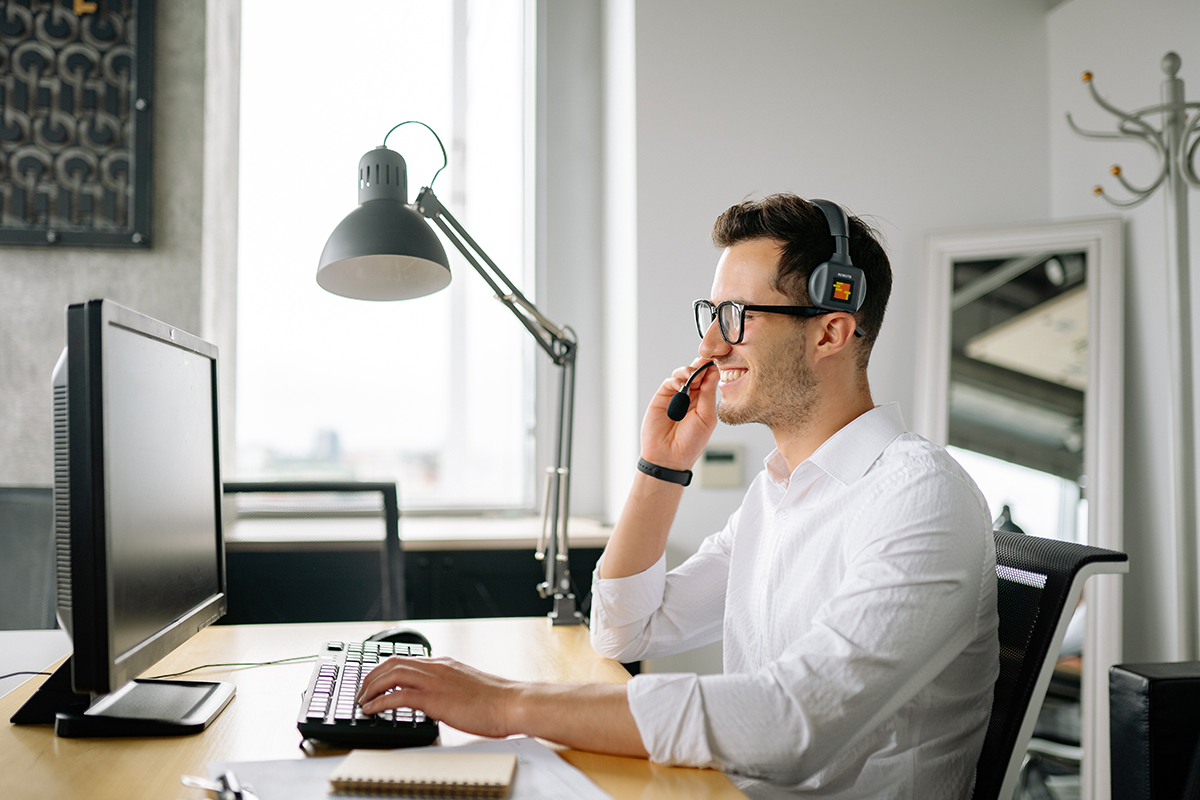 The Head of Operations will be responsible for all aspects related to UHI Customer Service and Operations and act as the interface with internal and external stakeholders. Deliver business results through dynamic leadership of teams, building Customer and Supplier relationships to achieve sustained and profitable growth.
Job Title: Head of Operations
Department: Customer Service
Location (primary): Cairo, Egypt
About us.
WebBeds is a global marketplace for the travel trade, providing powerful distribution solutions that make selling and buying accommodation and ground travel product easier. We source content from travel suppliers, connect, aggregate and merchandise that content in our platform, the WebBeds Marketplace, and distribute it to our global network of travel buyers (our distribution partners), who sell to the travelling public. WebBeds partners are supported through a truly global footprint, we have a team of 1500+ people in 120+ cites across 50+ countries speaking 50+ languages – all focused on ensuring WebBeds delivers value, choice, expertise and an unrivalled level of service.
How you will make an impact?
Key elements to this role include, but not limited to:
Operational Excellence
Initiate, implement and drive initiatives that will raise standards of work and improve profitability and service levels to Customers and Suppliers.
Review and develop Customer Service and Operations procedures across.
Ensure operational excellence, synergizing resources, skills, knowledge, and capacities to meet business requirements.
Develop and monitor benchmark standards to improve customer satisfaction and overall service levels.
Develop the ability and skills of the team to deliver excellent Customer Service.
Identify opportunities to improve efficiency through technology, process improvement or restructuring, etc.
Work closely with Sales, Contracting and Product Loading teams.
Manage offline and I.P bookings and interact with top-level decision makers.
People Management
Forecast and plan to ensure necessary staffing levels to support customer demand.
Develop and retain all roles to support growing Customer Service and Operation's needs.
Define clear KPIs for the Customer Service and Operations team and set yearly Operations team objectives and support teams in achieving them.
Motivate, coach and develop teams and individuals to maximise potential.
Quality Management
Implement call observations to monitor overall employee performance.
Monitor and evaluate performance, analyze variances, perform process improvement audits and develop and drive action plans to achieve optimal results.
Analyze, identify root cause, and develop corrective action plans.
Establish meaningful performance reporting framework aligned with requirements of key internal and external stakeholders.
The skills we would love to see in your suitcase!
Minimum 10 years operations head experiences.
Experience giving presentations to stakeholders.
Displays professionalism and high levels of creativity.
Strong team leader, training the staff to achieve our common goals.
Ability to resolve employee conflicts and to function in a fast-paced environment.
Creative and effective person, out of the box thinker, work under high pressure, accept challenges and give quick results.
Highly diversified executive and administrative support services with a particular expertise in strong administrative skills.
Self-motivated with good analytical and anticipation to resolve problems escalating when appropriate.
Strong interpersonal skills, contributing and handle multiple tasks with changing priorities and aptitude to work in a very fast paced environment with high level of accuracy and attention to details.
A wide degree of creativity and comprehension that expected Strong work ethic with flexibility to work long hours when necessary and achieve the work successfully under pressure with a big deal of concentration.
Open-minded, adept easily to change, very quickly master new methods and procedures Leads by example, motivating united team and achieving high performance levels.
Optimistic team player with the ability to get along well with everyone.
Ability to perceive opportunities and to penetrate.
University Degree preferred in Travel and Tourism.
Preferred multinational experience.
Why choose us as your next destination?
We are super proud of our dedicated team of friendly, energetic & passionate professionals. Our people are key to the success of our business & everybody at WebBeds has their own unique role to play as we continue to drive the company forward.
Over 50 different languages are spoken by our workforce, but whether working from offices in Dubai or London or out in the field in Johannesburg or Buenos Aires, we all share the common goal to take pride in what we do & to deliver our partners with unbeatable service & support.
International highly skilled group of experts from all around the globe
Dynamic environment with the chance to grow, influence & impact change
Disruptive, fast-growing market leader within travel & endless possibilities
Culture built on collaboration, empowerment and innovation
Download:  Job Description – Head of Operations – Cairo, Egypt
Apply Now