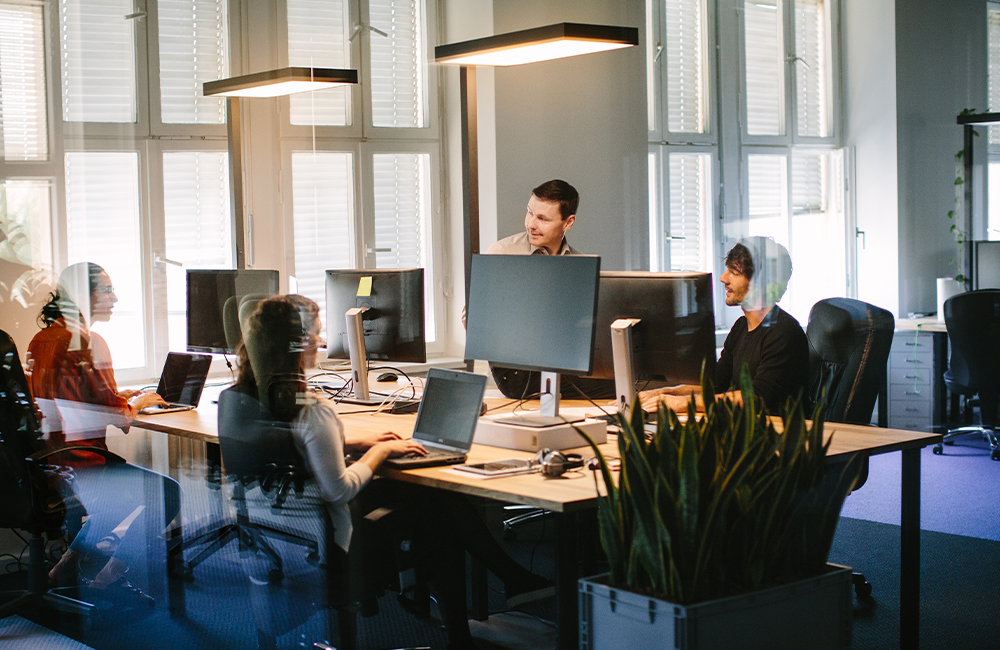 The Director of Customer Service is responsible for all aspects of Service delivery in our APAC Customer Service centres. The role manages BAU Customer Service leaders and works closely with the Global Leadership team.
The role will be responsible for defining effective strategy and driving continuous improvement, whilst aligning the department with the business goals and direction.
This individual will need to Deliver business results through the dynamic leadership of teams and building Customer and Supplier relationships to achieve sustained and profitable growth.
Job Title: Director of Customer Service – APAC
Department: Customer Service, Operations
Location (primary): Indonesia, Shanghai, Singapore, Manila
In Summary:
Continuously reviews technology, SOPs, policies & procedures. Drafting /modifying / implementing and executing to facilitate a quality customer service experience, in line with the market demands and in line with the business direction.
Reviews and where appropriate change /establish performance Metrics / KPIs for customer service team In line with changing business priorities. Ensure that metrics/KPIs are applicable to support the business hit their KRAs and other key objectives.
Establishes service levels and requirements for the department in line with the needs of the business, customer demands and market trends.
Develops and implements methods to record, assess, and analyze customer feedback.
Work closely with the supporting functions to develop and implement training and quality programs for new hires and experienced employees for continuous improvements.
Identifies and recommends or acquires updates and expansions to technology, equipment, and policies that may improve customer service and retention.
Acts as a liaison between the customer service department and other divisions in the company.
Data management to ensure business intelligence is always available to make sound decisions that will help stabilize and sustain Customer Service Performance.
Gathers, analyze, listens and implement changes based on Voice of Customer for better overall and end-to-end Customer Journey and attain excellent Customer experience.
Drafts and implements the department's budget.
Performs other related duties as assigned.
Key Responsibilities
Initiate, implement and drive initiatives that will raise standards of work and improve profitability and service levels to Customers and Suppliers
Review and develop Customer Service and Operations procedures across all global hubs
Ensure operational excellence, synergizing resources, skills, knowledge, and capacities to meet business requirements
Develop and monitor benchmark standards to improve customer satisfaction and overall service levels
Develop the ability and skills of the team to deliver excellent Customer Service
Identify opportunities to improve efficiency through technology, process improvement or restructuring, etc.
Mentor and coach direct reports to ensure that the wider leadership team are creating an environment people will want to work and thrive in.
Work closely with Sales, Contracting and Product Loading teams
To work with the Global Director and COO in the short- and long-term planning of the group including leading and overseeing business projects
To build, develop and maintain strategic relationships with key external stakeholders including key clients and suppliers, trade bodies, competitors, and others
To ensure effective communications exist so that key messages are communicated appropriately to advise, inspire, and motivate colleagues and other key stakeholder groups
Forecast and plan to ensure necessary staffing levels to support customer demand
Develop and retain key staff to support stable and consistent service levels
Define clear KPIs for the Customer Service and Operations team and support your teams in achieving them
Motivate, coach, and develop teams and individuals to maximise potential
Implement call observations to monitor overall employee performance
Monitor and evaluate performance, analyse variances, perform process improvement audits, and develop and drive action plans to achieve optimal results
Analyse, identify root cause, and develop corrective action plans
Establish meaningful performance reporting framework aligned with requirements of key internal and external stakeholders
Essential Experience and Knowledge
Should have an experience in the Director capacity for at least five years. Leading and managing the whole department, multi-site, and end to end Customer Service organization.
Experience of managing cross-border, multi-lingual Customer Service centre operations in the Travel and Tourism industry of at least Five years
Extensive sector specific experience
Substantial experience in senior leadership role
Experience in scaling an organization
Willingness to travel up to 50% of the time
Solid knowledge of the latest technology solutions used in Customer Service especially on telephony and CRM / Ticketing tools. Vast knowledge on data mgt. and data driven decision management
Excellent People Management in a multicultural environment
Proven track record of successful implementation of quality management systems in Customer Service centres and maintain quality certification over time
Proven ability to work at both strategic and tactical level
Download:  Job Description – Director of Customer Service – APAC
Apply Now