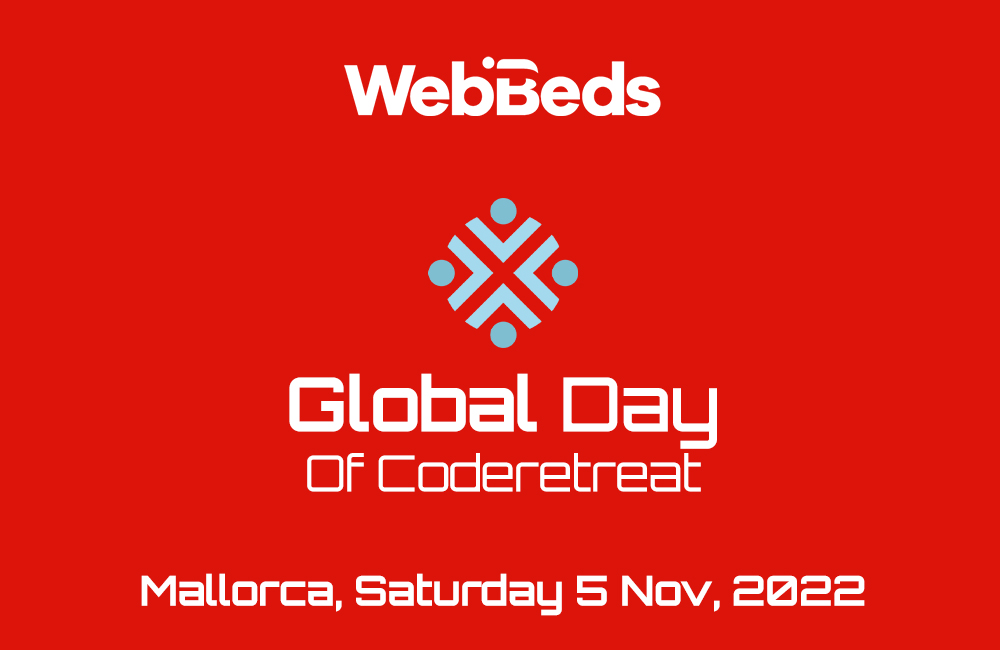 We are once again holding the Global Day of Coderetreat for Software Crafters Mallorca community and this year WebBeds will sponsor the event.
If you are a first time attendee, Coderetreat is a free 1 day inclusive practice event, focusing upon the fundamentals of software development and design.
Coderetreat provides developers with the opportunity to take part in focused practice, away from the pressures of "getting things done".
The Coderetreat format has proven itself to be a highly effective means of learning and nurturing software development skills.
How does it work?
The event is split across 5/6 sessions. Each session makes the one prior even better. On each iteration we will switch partners and delete all of our code.
The main goal is use and improve our TDD skills.
Each pair will use a language of their choice to solve Conway's game of life.
Estimated Schedule
9:00 Welcome session
9:30 Explaining the exercise and what are iterations
10:00 Cycle starts, 45 minutes iterations with 15 minutes retrospectives
13:30 Lunch break
15:00 Resume interactions
17:30 Final retrospective
18:00 Coderetreat close
Side note: It is advisable to have your favourite language and environment setup with a green test.
To sign up for the event please visit:  Global Day of Coderetreat , Sat, Nov 5, 2022, 9:00 AM | Meetup
For more information about this story, please contact [email protected]