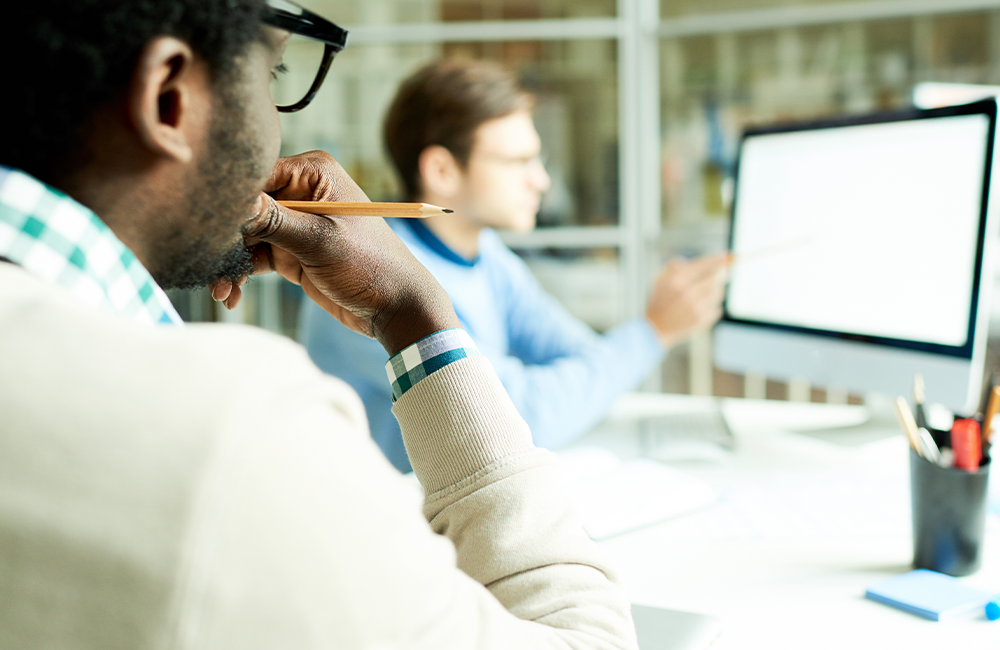 The BI & Data Analyst will be an expert in managing and analysing large sets of data, maintaining data integrity and communicating relevant insights to the company. The person in this role will collaborate with other data professionals and commercial management to understand and deliver their data needs with speed.
Job Title: BI & Data Analyst
Department: IT
Location (primary): Singapore
What will you do on your journey with WebBeds?
WebBeds is the world's fastest growing provider of accommodation distribution services to the travel industry. Our products incorporate distribution APIs, payment integrations, ERP integration, Data Lakes, User Interfaces, and others. Our search API reach peaks of more than 50.000 requests per second, each one consisting of tens or hundreds of hotels, with continued expansion.
"We design, deliver and support innovative solutions through engagement, collaboration and a fearsome passion for creating customer value" is our mission as an IT organization.
With this in mind, we strive to be at the leading edge of technology when it comes to build the platform that meets the needs of our Supply partners and customers. This translates to the use of latest technology including .NET Core versions, K8S, microservices architecture, clouds hosting and orchestration, CI/CD pipelines, automated testing, Proactive monitoring, and alerting systems, to name a few.
Our delivery teams have the creativity and freedom to express themselves by building innovative solutions to often complex problems and are challenged to reach higher levels daily. Our teams consist of product owners, QA engineers, Software Engineers, and people from across the business all working collectively and collaboratively. We have a very strong technical team from which you will be able to learn, but are encouraged by new ideas and fresh thinking that you will bring with you.
How you will make an impact?
We are seeking a talented BI & Data analyst, to help turn data into information, information into insight and insight into business decisions. This role will help conduct full lifecycle analysis to include requirements, activities and design. Reporting, performance monitoring & quality control plans will be critical to identifying improvements & insights to guide our business strategy as well as inform product development efforts.
Responsibilities include but not limited to:
Design, build and implement market leading PowerBI dashboards that drive clear commercial benefits for the group
Deeply understand business goals and user needs. Interview users, stakeholders and subject matter experts to get insights on what business problems we are trying to solve, key questions to be answered by the BI solution, and how the solution will fit into the business process to be supported.
Communicate with stakeholders proactively throughout the project to gather input, keep them updated on deadlines, and coordinate with other teams
Act as a trusted advisor when questions arise regarding BI Solutions and metrics, working with management to prioritize business and information needs
Create data driven solutions to solve ambiguous, open-ended, and unstructured problems; share strategic suggestions to improve data decisions for the business
Work on data modelling, metric development, data prototyping, and analysis using advanced business intelligence techniques
Manipulate large datasets to create actionable insights and convert them into cohesive, practical recommendations
Interpreting data, analyzing results using statistical techniques and provide ongoing reports
Locate and define new process improvement opportunities
The skills we would love to see in your suitcase!
3 + years experience as a Data Analyst working with BI platforms and reporting tools (Power BI)
Degree in Mathematics, Economics, Computer Science, Information Management, Statistics or similar relevant field
Technical expertise regarding data models, database design development, data mining and segmentation techniques
Strong knowledge of and experience with reporting packages (Business Objects etc), databases (SQL etc), programming (XML, JavaScript, or ETL frameworks)
Knowledge of statistics and experience using statistical packages for analyzing datasets (Excel, SPSS, SAS etc)
Knowledge of relevant BI tools (Tableau, Power BI etc) & additional programming languages would be highly beneficial
Strong problem solving and analytical skills with the ability to collect, organize, analyse, and disseminate significant amounts of information with attention to detail and accuracy
Strong communicator with excellent interpersonal, presentation, facilitation and listening skills
Knowledge of Python, Kibana, Grafana is also a plus.
Download:  Job Description – BI & Data Analyst – Singapore
Apply Now